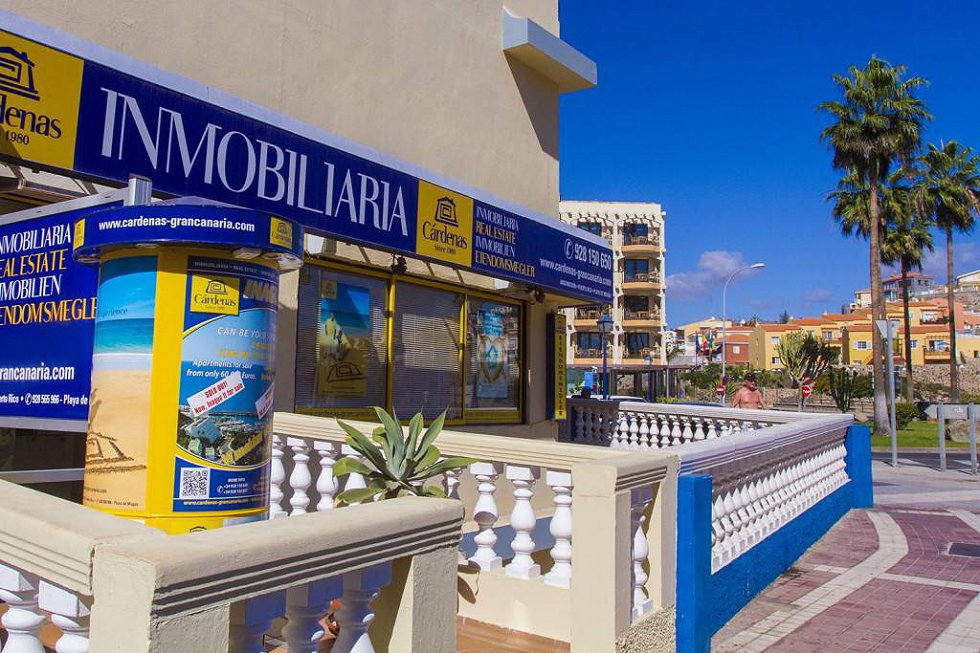 If you're coming to Gran Canaria in 2017, here's some fresh suggestions for things to do from the Cárdenas Real Estate Team.
Visit the new Gran Canaria aquarium
The Las Palmas aquarium is due to open in July 2017 and it looks like it's going to be something special. Its main viewing window is the second-largest in the world and it's going to have a huge collection of fish including giant Amazonian rays over five metres across, moray eels and rare sharks.
We're also happy to say that the Gran Canaria aquarium won't have any whales or dolphins in captivity.
The aquarium is next to the El Muelle shopping centre in Las Palmas de Gran Canaria and is just a couple of minutes walk away from the Santa Catalina bus station.
See you in the queue.
Drive around the island the new way
We've known for several years that the GC 200 road between La Aldea and Agaete was going to close permanently. Well, it happened in late 2016 a few months ahead of schedule after a big landslide.
The new road, which goes inland rather than along the cliff-edge isn't quite ready yet but will open to the public during 2017.
Be aware that if you want to drive around Gran Canaria at the moment, you have to go inland from La Aldea, either on GC 220 up towards Artenara, or via the tiny GC 606 through Carrizal de Tejeda hamlet. Both roads are steep and windy but the GC 606 has no barriers.
Go Thai at the old Casa Zamora
If you've been coming to Puerto Rico for years, you'll remember the Casa Zamora restaurant in the square at El Motor Grande. Most resort regulars have happy memories of sitting outside under the trees or around a barrel upstairs
Casa Zamora hasn't reopened but in its place you now have Gran Canaria's only Thai restaurant. The House Fusion does superb Thai food (and Danish lunches) and is well worth a trip the next time you come to Gran Canaria.
Try a new Gran Canaria beach
We don't know if Tauro beach will open to the public this year, but Gran Canaria has over 80 beaches to choose from so it seems a shame to go to the same one every time you visit.
By the way, the Vistamar right by the beach is still open and serving delicious food and we keep hearing rumours that the legendary Pio Pio bar is about to reopen too.
Or what about hiking down to Tiritaña beach between Puerto Rico and Puerto de Mogán? It's like a mini-GüiGüi and is almost always empty, but is only 15 minutes walk from the road. Tiritaña has just been cleaned and we've made a video to show you the way.
If you love secluded beaches, go to Montaña de Arena or Pasito Bea just west of Pasito Blanco marina. Both are clothing optional and still completely natural.
Come and say hello to your favourite estate agency
At Cárdenas Real Estate we love catching up with old clients and the people we've helped over the years. If you're in south Gran Canaria, please pop into one of our offices and say hello.
We're always happy to see old and new faces alike and, as always, we're ready and waiting to find you the perfect south Gran Canaria property.