28 Jul 2016
7 Quiet And Beautiful Spots For Swimming In South Gran Canaria
Published in Living in Gran Canaria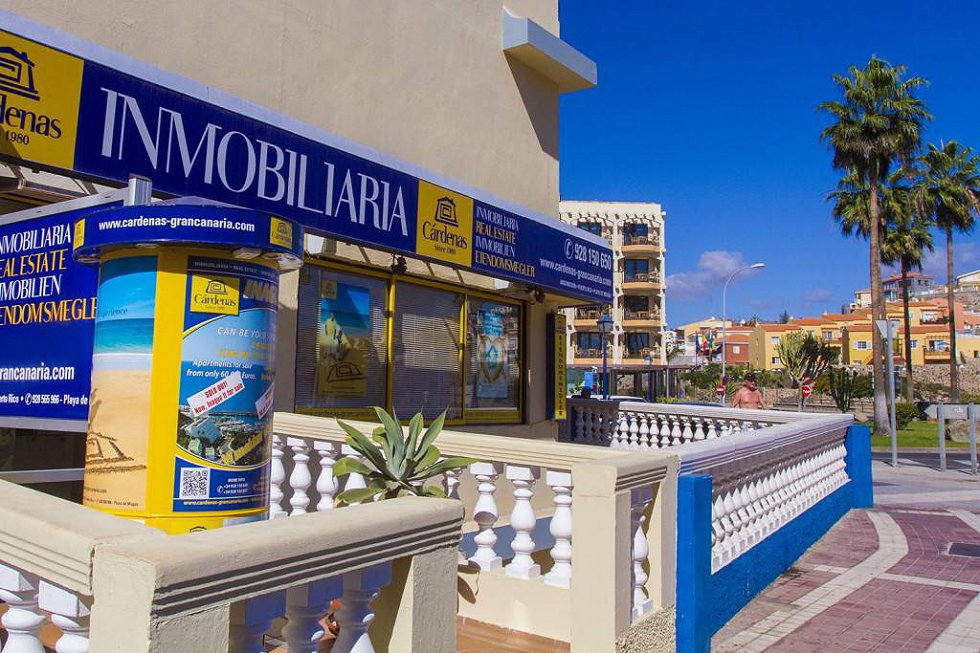 Where do you go in south Gran Canaria if you want a relaxing swim but don't want to be surrounded by people? Here's seven safe and easy to access spots where you'll have the water (almost) to yourself.
El Pajar beach
El Pajar Village is tucked between the GC 500 road and Arguineguín cement factory. But don't let that put you off this small, golden-sand beach. You really can't see the factory from the sand and the water at El Pajar is almost always crystal clear and flat as a pancake.
Because it's out of the way, El Pajar is a quiet, local beach and if you go during the week the chances are you'll be the only person in the sea.
The La Lajilla natural pool
It looks like the La Lajilla natural pool, right in Arguineguín town, is about to be refurbished. This is good as it's showing its age a little. However, La Lajilla is still a great place for a quiet swim as few people use the little beach right by the pool. The water is always sheltered, easy to get into and deep enough for swimming. La Lajilla pool is also a great place for little kids as it's small and safe.
The Aquamarina sunbathing platforms
Walk west from Arguineguín towards Anfi beach and you get to a small beach called Aquamarina. It's a tiny patch of sand and the water is too shallow to swim. Instead of stopping, either walk out along the breakwater to the swimming platform at the end or continue along the promenade until you find a small set of steps. Here, there's another set of small platforms with steps into the water.
The water is deep, calm and always refreshing and you can always just walk next door to the bar if you want a cooling drink.
The Anfi island swimming area
Anfi beach, with its palm trees and Caribbean sand, is one of south Gran Canaria's busiest but you can avoid the crowds by walking out to the offshore island. Right at the back, there's a small swimming area around a set of steps. Because it's tucked away, there's rarely anyone here and you can soak undisturbed in the water for as long as you want.
Las Marañuelas beach in Arguineguín
If you know Arguineguín well, then calling Las Marañuelas a quiet spot might seem strange. After all, it's the main beach in one of south Gran Canaria's biggest towns. And yet, during the week it's almost always quiet. The sea here is warm and shallow and sheltered by the Arguineguín harbour wall. It's a great place for long, relaxing swim or a spot of snorkelling.
Pasito Blanco marina and beach
There are two quiet swimming spots inside the private marina at Pasito Blanco.
The first is the long, almost white beach. Access is through a gate at the back of the east end of Pasito Blanco and once you're on the sand you'll have plenty of room to stretch out and swim. Snorkelling just offshore is excellent and Pasito Blanco beach is often almost empty during the week.
The second option is the La Punta Restaurant at the end of the harbour wall. You can't see it from within the harbour, but there's a stunning swimming area surrounded by decking and sun loungers. It's even got a platform floating in the deep, tranquil water. La Punta a great place to lie back, order a spot of lunch from the restaurant right by the decking, and relax in peace and quiet.
Be aware that La Punta is member-only at the weekend and during the school holidays.
The Castillo del Romeral swimming pools
If you really want to go off the beaten track in south Gran Canaria, head to Castillo del Romeral just north of Bahia Feliz. This quiet local town has a set of huge natural swimming pools surrounded by coconut palm trees. The area around the pools is a bit run down these days, but the water is sheltered and Castillo del Romeral has a unique atmosphere that's completely different from the rest of the area.
Cárdenas Real estate is one of south Gran Canaria's oldest and most recommended estate agencies. Over the past 35 years, we've helped thousands of people to buy their dream property in south Gran Canaria. If you're thinking of buying or renting a property in sunny south Gran Canaria, please feel free to contact us, or pop into one of our offices for a coffee and a chat.