22 Sep 2015
Autumn Greetings And News From Gran Canaria
Published in News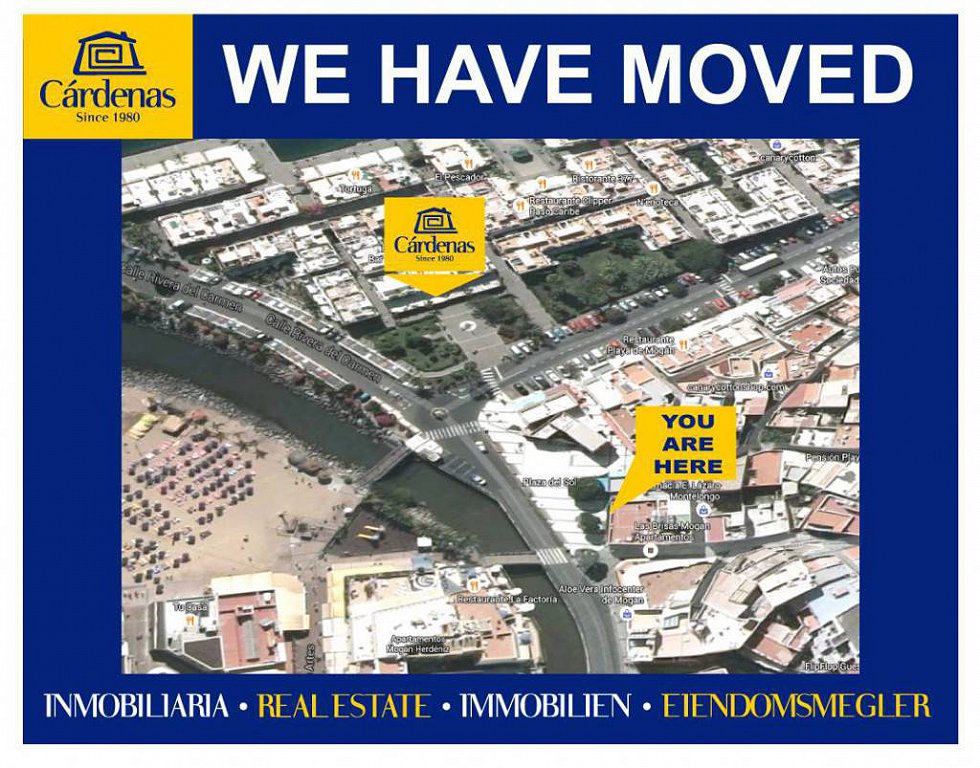 Hello from Gran Canaria,
It's hard to believe that summer is over, especially as it was one of the wettest on record in south Gran Canaria.
It's not like we had regular rain, but a couple of wet days in August and one shower early in September were enough to break the record.
Now it looks like Autumn is starting with a bit more tropical weather with showers forecast this week.
While some people don't like the rain, it's exactly what the island needs and means that Gran Canaria will be back to her beautiful winter green faster than usual.
Summer in Gran Canaria is a quiet period for real estate agents. At Cardenas, we offer summer viewing trips, and seek out new properties ahead of the winter season, but normally, real estate activity in south Gran Canaria is low.
Not this year!
In summer 2015, property law and real estate made the headlines in Gran Canaria and lots of estate agents had to cut their holidays short and head back to the office.
The situation is still developing and we are, as always, following closely and actively campaigning for changes to any laws that attempt to restrict property owner's rights.
News
We've moved our Puerto de Mogán office from the plaza to the marina. The new location, surrounded by bougainvillea flowers, is here.
Also in Mogán, our beloved Teresa has now retired; If she was your agent, you'll be hearing from her successor very soon.
As for property prices, the Spanish Institute of Statistics recently released figures for the second quarter of 2015 that showed a 4% rise in prices year-on-year. This confirms what we see on the ground. Demand for south Gran Canaria property remains strong and the prices of desirable properties are starting to rise.
If this is your year to buy property in Gran Canaria, please send us an email with the details about what you are looking for, or just pop into one of our offices once you arrive.
We look forward to seeing you this winter season and with you a happy autumn.
Regards,
The Cárdenas Real Estate team.