30 Jul 2010
Cardenas Real Estate new vehicle fleet
Published in News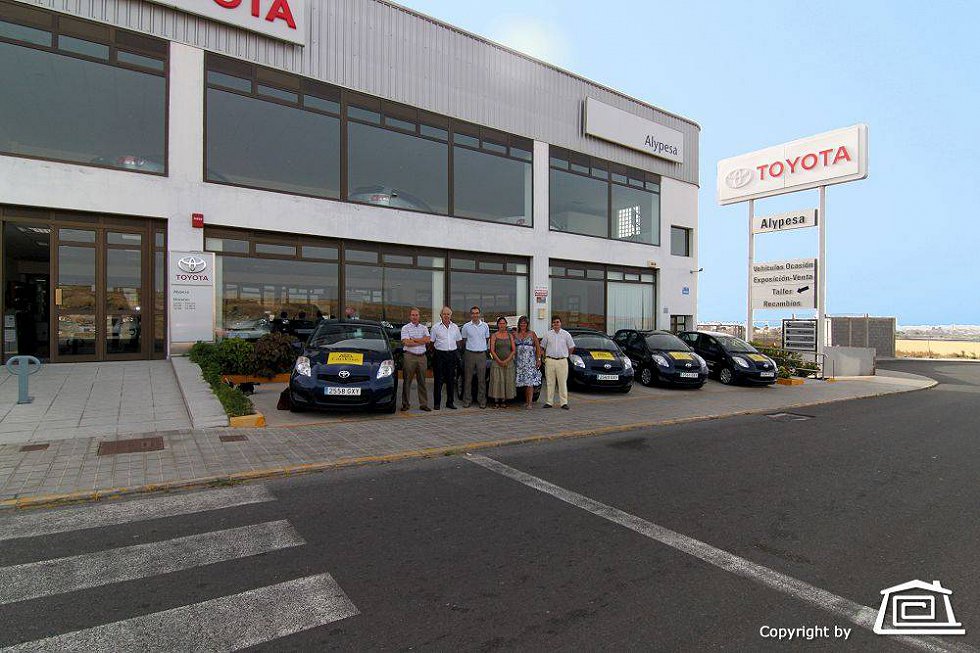 On the picture from left to right: Oliver Maikath, Alfonso Domínguez (Owner of Toyota EL Tablero de Maspalomas), Ramón Sánchez, Lonnie Lindquist, Leonor Martín & Axel Kubisch.
Yesterday our team picked up our Companies new fleet of cars (now 7 cars in total) from the Toyota deelers in El Tablero. We have renewed our fleet in order to keep offering our clients a high quality service. We can only recommend
Toyota El Tablero de Maspalomas
(tel.: 928 14 04 53). It is as well a family business with a high level of customer service.