27 Feb 2015
Carnival In South Gran Canaria: The Sunshine Party
Published in News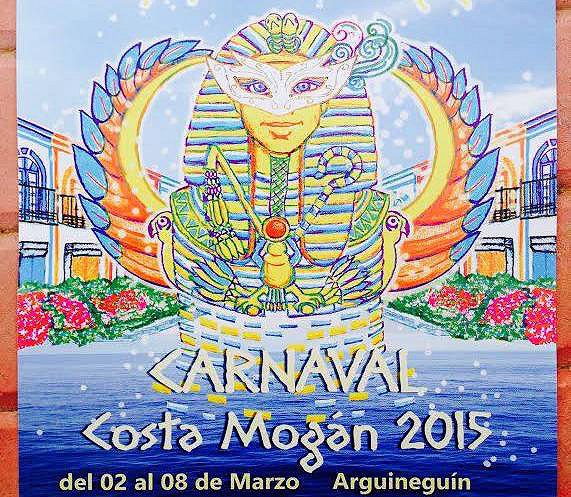 For the last two weeks of February and the first two in March, carnival comes to south Gran Canaria. More than just fancy dress parties, it's a celebration of music, rhythm and fun that everybody can enjoy.
How To Join In
Just come along to any event and do what the locals do. You don't have to dress up but it's more fun if you wear a mask or a funny hat. Don't be surprised if things go on late into the night.
Mogán Carnival
Carnival in Mogán and Arguineguín runs from March 2nd to March 8th with the main events held in the Plaza del Mercadillo (market square) in Arguineguín.
The main events of the 2015 Mogán carnival are:
The gala night on the first night of carnival. This features local dancing and drumming troupes.
Carnival queen gala on Wednesday 3rd.
Drumming parade through Arguineguón on Wednesday 4th, starting at 19.30.
Drag queen gala in the main square, starting at 21.00 on Thursday 5th.
Young carnival queen gala and singing by local music groups on Friday 6th
Main carnival parade, followed by a street party with live music, starting on Saturday 7th at 19.00.
The burial of the sardine to mark the end of carnival on Sunday 8th. This starts at 19.30 and ends by the beach with a big firework display.
Maspalomas Carnival
The biggest carnival in south Gran Canaria is at Maspalomas. In 2015, it starts on February the 17th and lasts until March 1st. Most of the action is in the Yumbo Centre (where the main stage is) and on Avenida Tirajana.
Here are the most important events:
During the first weekend of the Maspalomas carnival, we have the carnival queen gala, a mogollon or street party and the children's parade and young carnival queen gala.
During the second weekend, we have the main parade and big street parties, as well as the drag queen gala.
Check the exact dates of events for the 2015 Maspalomas carnival here.