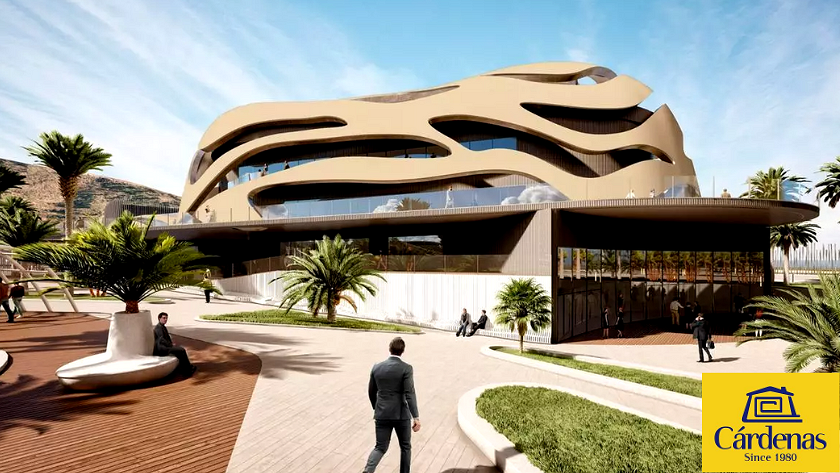 In the last few years Gran Canaria and the Canary Islands have become established as filming locations for major Hollywood movies and streaming service productions.
Films such as Allied (Brad Pitt and Marion Cotillard), Wild Oats (Shirley MacClaine, Jessica Lange and Demi Moore), and Fast & Furious 6 (Vin Diesel, Dwayne Johnson and Paul Walker) were filmed or partially filmed in Gran Canaria.
In fact, Gran Canaria has long been a filming location with scenes from the original Moby Dick filmed here in 1956, and One Million Years BC (Raquel Welch) shot in Gran Canaria in 1966. Several Westerns were also filmed at the unique Sioux City, and it is currently the set of Amazon Prime's new Zorro series.
In 2022 alone, 164 movie, series and advertisement productions in Gran Canaria earned the island over 100 million euros.
Now an investment consortium wants to take Gran Canaria's involvement in the movies way beyond just being the background set. Dreamland Studios Canarias, backed by Lopesan and Grupo Newport, plans to create Southern Europe's largest permanent film set in Telde.
This huge project will be located on what is currently the El Cortijo golf course and will include a 6.500 square metre film set, a secondary 2500 metre set, and an enormous 1600 square metre pool for underwater shoots. The location would also host a 3500 square metre post-production, 3D, and special effects studio and a film theatre. The plan also includes a public area with a theme park dedicated to high-tech audiovisual experiences including 3D aerial tours of the island.
The hope is that the project will be a major new source of employment on Gran Canaria as well as supporting tourism and the hospitality industry by making Gran Canaria a more popular filming destination.