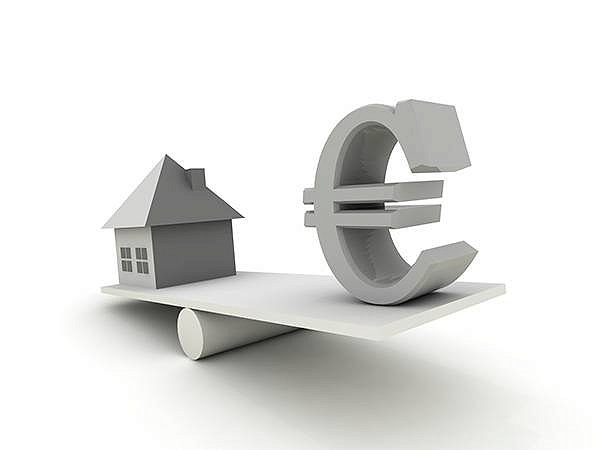 The Spanish financial world is slowly healing and Spain and Gran Canaria's mortgage market is improving.  Until end of 2013 the Spanish banks were ultraconservative and giving very few mortgagess at only 3 or 4 times the necessary guarantees. In 2014 things are a little better, although the process is still more rigid and bureaucratic than you may be used to in your home country. Interest rates are mostly variable and adjusted every year according to the Euribor rate: They start at around 5-6%.
Mortgage Rates and Guarantees
For a non resident, the maximum loan is 60%, either of the purchase sum or of the official valuation of the property (whichever is the lower amount). A resident can apply for up to 80%.  A 100% mortgage is only possible when you buy a bank repossession property. As well as the guarantee of the purchased property, the banks also make a thorough study of your personal situation (including all the applicants) to make sure you can easily pay the monthly installments of the loan with your current, documented net income (future rental income will not be considered). The monthly installments of all your current loans should not exceed 30% of your net income after taxes. The monthly installment of a loan of 100.000 Euros at 6% interest for 15 years would be 850 Euros/ month so the bank will require that your net income after tax is a min. 2.830 Euros/ month, provided you don't have any other loans. If you are already paying another loan with a monthly installment of 500 Euros, then your net income should be 4.500 Euros, etc. Your age at the final term of the loan should not exceed 65/70 years, i.e. if your current age is 50, the loan term should be 15 years. This is briefly how Spanish banks "think" and operate.
Repossession Property Mortgages
However, an exception to all these rules is frequently made with bank repossession property. Repossessions can be financed to a higher amount, at better interest rates, and for a longer term.: If youwant to buy a property in Gran Canaria but need higher and more flexible finance than described, you should probably focus on bank repossessed properties. In the south of Gran Canaria (fortunately) there isn't a large pool of bank properties and their prices are not necessarily more competitive than the rest. The purchase process can be a little more complicated than with an ordinary purchase from a private person or company, but if you have decided that the finance advantages are important for you, Cárdenas can provide you professional help and assistance. At  Cárdenas we make the process as smooth and trouble-free as usual. DISCLAIMER: The information and materials on this blog are provided for general informational purposes only and are not intended to be profesional, tax or legal advice. The law changes frequently and is subject to interpretation. Being general in nature, the information and materials provided may not apply to any specific factual and/or legal set of circumstances.  No client relationship is formed nor should any such relationship be implied. Nothing on this blog is intended to substitute for the advice of a profesional, especially in tax and legal matters.