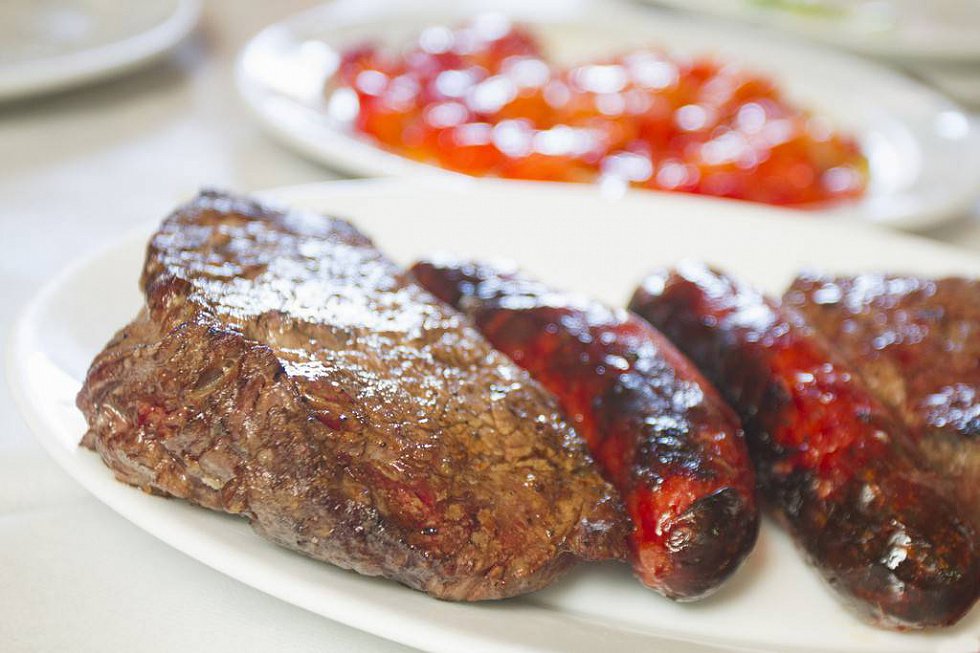 Types Of BBQs
Charcoal BBQs are popular and do make the food tastier. They are the most popular outdoor coking tool amongst Canarians. Buy the charcoal, either wood charcoal or briquettes from any supermarket. The downsides of charcoal are that it smokes and you can't turn it off when you've finished cooking. Charcoal BBQs are great for large outdoor areas where the smoke isn't a problem but you can use them on the terrace and even a small balcony. Gas barbeques are a convenient way of cooking outdoors in Gran Canaria as many people us gas canisters to heat their water. Called bombonas, they are sold at petrol stations. Choose from large ones that are heavy but last for ages and more convenient half-sized bombonas. Gas BBQs are an excellent choice for all outdoor areas as they are portable ad can be stored away after use. Electric grills are great if you want no mess or have limited space. The best ones have a cooking surface that is flat on one side and has ridges on the other. This allows you to griddle food and let the fat drain away. Electric grills are perfect for balconies and small terraces.
Where to Buy Your Barbeque
For a quality portable BBQ look out for the black ones with four metal legs sold in hardware shops uch as Ferreteria JR in San Fernando. They allow you to raise and lower the cooking grill so that you control the cooking speed. It's best to buy the biggest charcoal BBQ you can use as large ones tend to cook better and last longer. For a great selection of small BBQs and larger, permanent BBQs made from stone or brick the Leroy Merlin hardware store in Telde  has an excellent election. Leroy Merlin is also a good spot to look for gas BBQ options. Electric grills are easy to find in large supermarkets and homeware stores. Most local shopping centres have at least one shop that stocks them. Buy one-off instant BBQs in any supermarket. Please be aware that lighting fires of any sort on the beach or in the countryside, especially the pine forests, is against the law in Gran Canaria.
What to BBQ
Gran Canaria gets great steak directly from South America and a good entrecot or solomillo cook perfectly on the BBQ or grill. Go for cuts with some fat as it helps to keep them juicy. People in Gran Canaria like their steak rare but the beauty of cooking your own is that you can get it just right for each person. Look out for frozen lamb chops as they BBQ quickly and taste great. Pork fillets, called solomillos de cerdo, are another superb option that's available from most supermarkets. Either cook them whole after marinading or slice up and flash grill. Frozen prawns are cheap in large supermarkets in Gran Canaria and cook in seconds over the grill. The ones with the shells on are messier to eat but taste much better. Whole fish such as dorada (bream) and lubina (seabass) cook well in foil or a metal cage while steaks of cherne and mero (grouper) also work well. Sardines are often in season and are perfect for the grill (just remember the lemon). Look for chorizo sausages in the supermarket. The fat ones called "parilleros argentinos" are the best for the BBQ although the thinner chistorras cook quickly and taste great. For the Vegetarians red and green peppers cook well on the BBQ as do the large mushrooms sold as "setas" in the shops. Just brush them with a bit of olive oil and pop them on the grill.
If our BBQ guide for Gran Canaria is helpful please send us a photo of your outdoor feast. We love to see people enjoying themselves on the island.