16 Oct 2020
The Latest Gran Canaria Property Market Report: Q2 2020
Published in News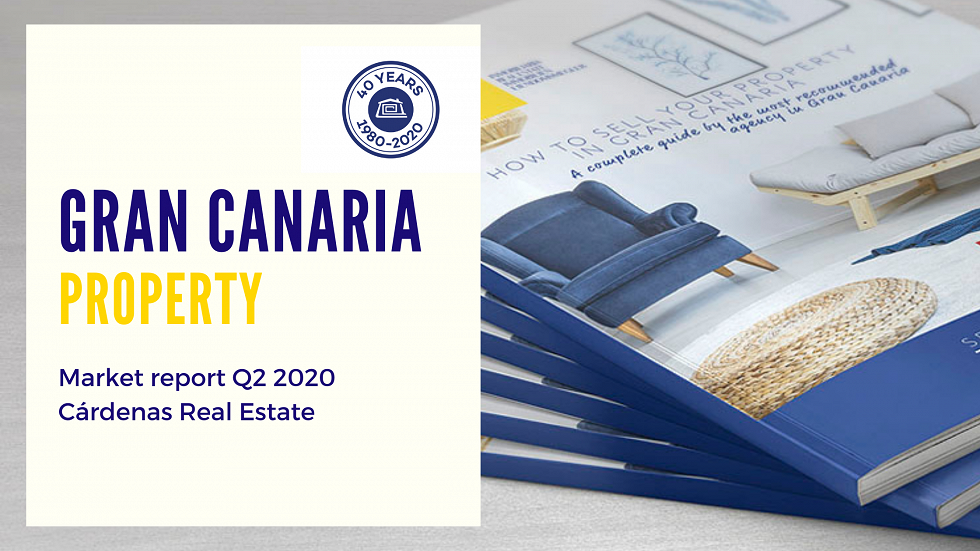 This post is the first in a series of Gran Canaria property market reports that we plan to publish on a quarterly basis. It is based on the most recent statistics published by the Spanish Ministry of Development.
In this case the figures corresponding to the 2nd quarter of 2020. Since this year is clearly highly atypical due to the effects of the Covid-19 pandemic the figures and their interpretation and analysis will be all the more interesting.
HOUSING REAL ESTATE PURCHASES, ACCUMULATED YEAR-OLD VARIATION 2ND QUARTER 2020
NATIONAL TOTAL: -32.28%
LAS PALMAS PROVINCE: -38.5%
MOGÁN: -30.63%
SBT: -40.78%
The lockdown and restrictions on movement that took place between March and May 2020 across Spain and the Canary Islands had a large influence on property transaction figures during this period. Buyers could not visit properties and many purchasing decisions were delayed as a consequence.
We expect the trend in the 3rd and 4th quarters of 2020 to also be negative, given the continued impact of current events on tourism and the economy in general, although we expect the rate of decline to ease.
It is striking that Gran Canaria's tourist municipalities have not been affected more than the total average for the province.
We note that in the south of Gran Canaria, the municipality of Mogán maintains its figures somewhat better than those of San Bartolomé de Tirajana.
Cárdenas Real Estate has been a leading south Gran Canaria estate agency since 1980. We are committed to building on our proven track record as 100% reliable estate agents, bringing you the very best property deals and customer service in the south of Gran Canaria.