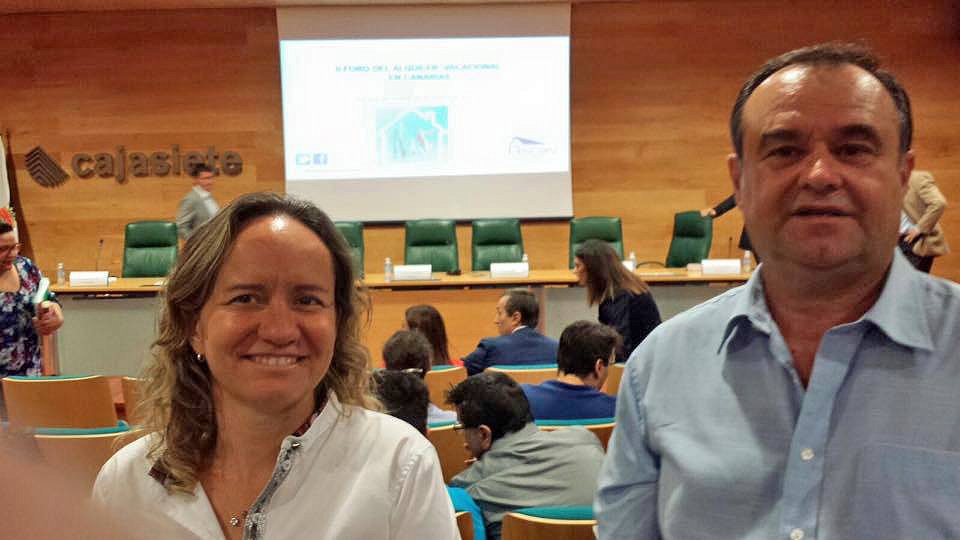 We've just come back from the second Canarian Holiday Rentals Forum, hosted this week in Gran Canaria by ASCAV, the Canarian Association of Holidays Rentals.
It was well attended by representatives from the Spanish Competition and Markets Commission (CNMC), the Canarian UNESCO delegation, the Spanish Association of Touristic Houses and Apartments (FEVITUR) along with local architects, estate agents and members of ASCAV.
Also attending, and occupying the front two rows, were a long list of local politicians and government officials. We hope that what they heard made sense and encourages them to create a reasonable tourist rental law.
One of the main points made over and over during the event was that the rise in private holiday rentals in the Canary islands has been driven by market forces and the rise of internet use. It is online demand for holiday rentals that has created the supply in the Canaries and that isn't something that can be stopped by regulations.
The Canary Islands have to respond to consumer demand, or the consumers will go elsewhere.
Antonio Maudes, speaking for the Competition Commission, stated that tourism is not the only industry that is being shaken up by changes to consumer behavior. He also said that change is impossible to stop and that prohibition is the worst possible reaction to it.
Balearic Island professor Juan Franch said that change is good for both the tourist industry and for normal people and property owners but added that some regulation was necessary to find a balance that best served consumer rights and the long-term interests of the tourist industry.
Architect Hugo Luengo Barreto warned about the dangers of excessive regulation that would make things impossible to follow and only benefit a minority with vested interests.
The general secretary of UNESCO in the Canary Islands warned that tourism is only sustainable if it benefits the population in general rather than just a few big operators.
Juan Carlos García, from the Spanish Consumer Association (OCU), noted the rise of 'prosumer' property owners who make rational decisions about their assets and quoted a Nielsen Study that found that 44% of Europeans are willing to rent someone's private property for holiday purposes.
Fevitur president Pablo Zubicaray summed up the economic impact of private tourist rentals; In a study of just six Spanish cities, 3.7 million people spent 2.685 billion euros on accommodation and holiday expenses. A third of this money was spent  in businesses close to their rented property.
Zubicaray also noted that 32% of consumers who use private rentals would not visit a destination if they were not available.
He summed up by saying that demand for private holiday rentals is increasing and that this type of accommodation generates a wider social benefit and sharing of profits than traditional hotel accommodation. As such, all tourist destinations need to create clear rules that allow it to flourish. Destinations also need to lose their fear of change and understand that competition is healthy and generates quality.