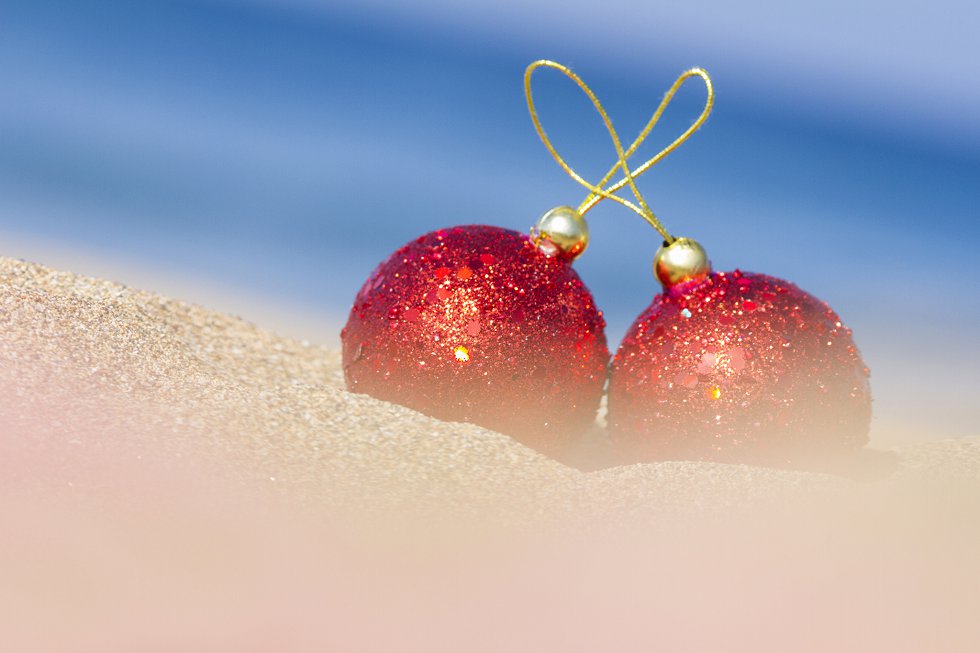 Spending the Christmas holidays in the Gran Canaria sunshine? Here's our handy guide to celebrating, and eating, like a local during Christmas in Gran Canaria. 
December 24th:  Dinner at home, until late
Canarians enjoy their festive meals surrounded by a big group of family and friends. The Christmas Eve meal itself is quite informal, often a buffet, and everyone brings their favourite dish from home. A big roast pork leg is a popular focus point for the dinner table.
After eating most people sing popular Christmas songs and make them loud. The traditional "Misa del gallo" mass starts at midnight in all Catholic churches.
December 25th: A big lunch with family
Christmas day lunch starts at 13.00 to 14.00 and also involves a big group of extended family and friends. It takes place in a different house from the Christmas Eve feast. 
Children traditionally get their presents from the Three Kings but these days Santa also visits many Spanish homes. 
New Year's Eve: Dinner, fireworks and a long party
On New Year's Eve, friends and family gather in yet another house and have a big meal that ends just before midnight. Or, they head out to a restaurant in a big group (reserve well in advance).
Then, everyone eats 12 grapes with the midnight chimes (each one brings a month of good luck). Many people then head outside to watch the nearest firework display.
After the fireworks many head home but others, especially the young, head out to big New Year's parties that don't end till dawn. Those that make it until sunrise celebrate with a typical breakfast of "churros con chocolate" before finally heading home to bed.
January 1st: family lunch at home
The traditional way to spend the first of January is, of course, with a big lunch along with close family.
January 5th: The Three Kings Come to town
The Three Kings, on their camels, parade through large towns (Triana in Las Palmas, Telde) in Gran Canaria on the evening of January 5th. The processions are worth seeing but can be very busy so arrive in advance to find parking and a good viewing spot. The shops open until midnight or later so people can buy their last minute Christmas presents.
Kids leave milk and oats for the camels that come during the night to drop off the presents in every home.
January 6th: Presents and the roscon cake
On the morning of January 6th everyone opens their presents (starting from 6am with the kids). Then there's a family lunch with a "roscon de reyes"; a doughnut-shaped cake made with dried fruit and stuffed with cream. The roscón always contains a couple of surprises.
The person who finds a bean in their piece has to pay for the whole roscón while the person who finds a little king figure gets to be king for the day. 
In summary, Canarians start to celebrate Christmas on 24th December with a meal and finish on January 6th with another meal. In between, they have a lot of fun and do a lot of eating.