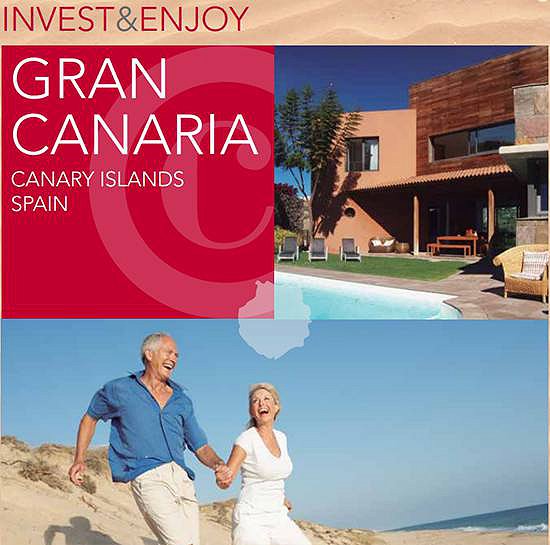 Gran Canaria is putting it best foot forward and promoting itself as a second home destination across northern Europe with the logo "Invest & Enjoy Gran Canaria". The island's Chamber of Commerce and its best estate agencies, including Cárdenas of course, are uniting to advertise the island with one voice.
The main message of Invest & Enjoy is that Gran Canaria is a safe and healthy place to own a second home or a holiday property. The island's superb weather and beaches, unspoiled mountains and wide range of amenities make it the perfect place to spend your free time.
Invest & Enjoy also focuses on Gran Canaria's high-standard of healthcare, from its quality hospitals and private clinics to its world class spas and thalassotherapy centres.
Historically Gran Canaria has at the crossroads of international trade and travel for 1000 years. With Invest & Enjoy the island plans to continue to attract people from all over the world to enjoy its sunny weather and relaxed atmosphere.
Here at Cárdenas we think that Invest & Enjoy is a fantastic initiative and look forward to contributing our knowledge and efforts to make sure that everyone knows the benefits of owning a holiday home on our island. We meet so many happy Swedish and Norwegian visitors every year, along with people from all over Europe, that we know that if we tell people about Gran Canaria, they will come.
If you dream of evening walks by the beach, leisurely lunches in the open air and 12-months of sunny weather, then come and Invest & Enjoy Gran Canaria.