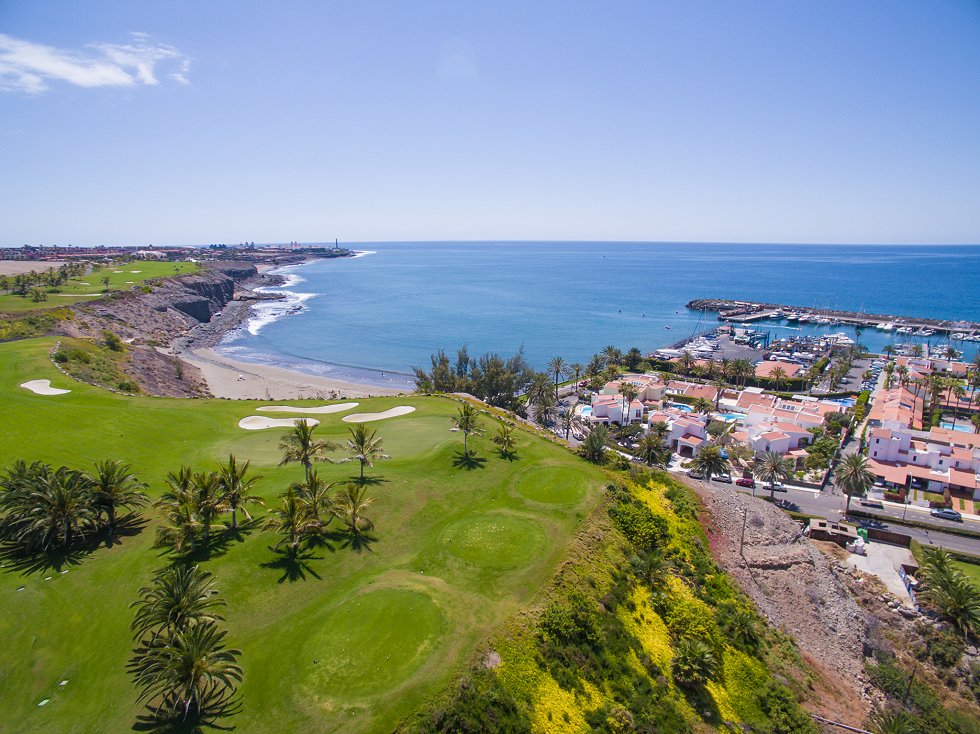 Gran Canaria, an idyllic island with the best climate in the Canary Islands, is renowned for its stunning landscapes, year-round sunshine, and vibrant culture. It's no wonder that it is becoming a coveted destination for those seeking a slice of luxury living. In this blog post, we'll explore the exclusive luxury property market in south Gran Canaria, shedding light on the limited availability of ultra-luxury properties and the importance of local connections when making a purchase. We'll also discuss south Gran Canaria's highly sought-after luxury property areas: Monte Leon, Salobre Golf, and the coastal resorts such as San Agustin and Bahia Feliz.
Limited Availability: Gran Canaria Ultra-Luxury Properties
While South Gran Canaria boasts an array of beautiful properties, the stock of ultra-luxury residences is quite limited. Locating these exceptional properties can prove challenging without the right connections and expertise.
When it comes to navigating this market, we firmly believe that our long-standing and well-regarded estate agency stands head and shoulders above international real estate franchises due to our unparalleled local knowledge and connections. In many cases, Cárdenas Real Estate were involved in the construction of Gran Canaria's ultra-luxury property developments.
The Importance of Local Connections
To access the finest ultra-luxury properties in South Gran Canaria, having excellent local connections is crucial. These connections grant buyers access to exclusive listings that may not be publicly available. A long-standing and well-regarded estate agency like Cárdenas Real Estate, with deep roots in the local community, possesses the network necessary to unlock the doors to these extraordinary residences. These connections extend to property developers, private sellers, and influential individuals who prefer to maintain a discreet profile. By aligning with a trusted local agency, buyers gain a distinct advantage in their search for the perfect luxury property in south Gran Canaria.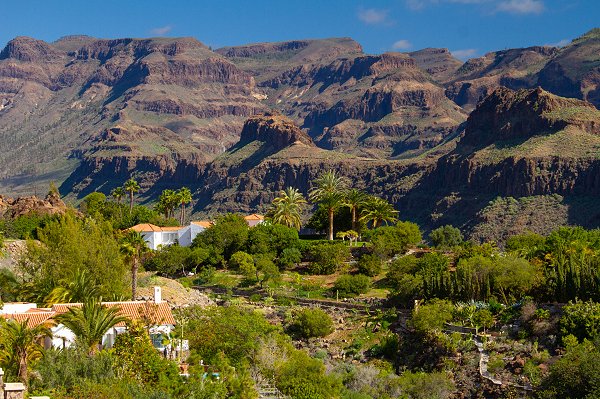 Monte Leon: A Serene Oasis in South Gran Canaria
Tucked away in the scenic hills of South Gran Canaria, Monte Leon stands apart in the luxury Gran Canaria property market. It offers a selection of extraordinary properties with its breathtaking vistas, tranquil ambiance, and proximity to the vibrant coastal area of Meloneras. Monte Leon has captured the hearts of discerning buyers seeking a sanctuary of unparalleled beauty in Gran Canaria..
Secluded Luxury and Exclusivity
The luxury properties in Monte Leon boast sprawling floor plans, opulent interiors, expansive terraces and landscaped gardens. Many have views of the Gran Canaria highlands and down to the gleaming Atlantic Ocean.
Monte Leon offers residents a serene and exclusive lifestyle. The limited number of properties within the enclave ensures a sense of seclusion and privacy, allowing homeowners to enjoy their own personal oasis.
Acquiring a property in Monte Leon requires insider knowledge and strong local connections. As a long-standing and well-regarded estate agency, we possess the expertise and network necessary to guide buyers through the intricacies of purchasing in this exclusive enclave. Our agency has cultivated strong relationships with developers and homeowners in Monte Leon, providing us access to the most coveted listings and off-market opportunities. We are even part of the neighbourhood association that makes decisions for the Monte Leon enclave..
With our unparalleled understanding of Monte Leon and our commitment to exceptional service, we stand as the premier option for those seeking to experience the pinnacle of luxury living in South Gran Canaria.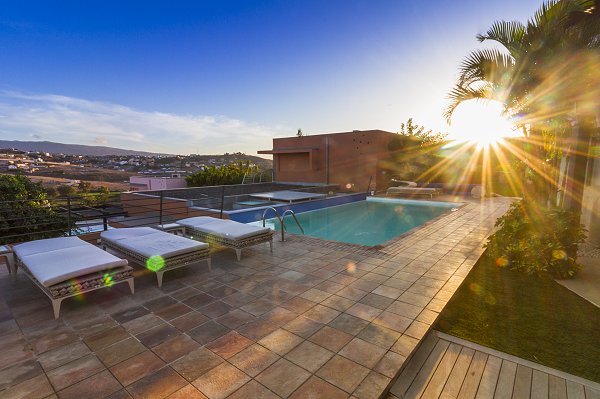 Luxury Property At Salobre Golf: A Golfer's Paradise
Gated Salobre Golf presents a unique opportunity for luxury property buyers in south Gran Canaria. This exclusive resort boasts world-class golf courses, stunning natural surroundings, and a selection of opulent residences that blend seamlessly with the surrounding landscape.
Salobre Golf is renowned for its exceptional golfing facilities, offering two 18-hole championship courses that meander through breathtaking terrain. The courses are meticulously designed to provide a challenging yet rewarding experience for golf enthusiasts of all levels.
Luxury Properties that Define Elegance
Within the grounds of Salobre Golf, an array of luxury properties awaits those seeking the pinnacle of refined living. From contemporary villas to spacious apartments these properties often feature open-plan layouts, expansive terraces, private pools, and views that showcase the beauty of the surrounding landscape.
The luxury properties within this development are thoughtfully designed to harmonise with the natural environment, utilising materials that complement the surrounding landscapes. The use of large windows and open spaces allows natural light to flood the interiors, creating an atmosphere of serenity and tranquillity.
At our long-standing and well-regarded estate agency, we take pride in our deep understanding of the luxury property market in Salobre Golf. Our local knowledge, extensive network, and unwavering commitment to client satisfaction set us apart from international real estate franchises. We have cultivated strong relationships with property developers and homeowners in Salobre Golf, allowing us to access exclusive listings and off-market opportunities that may not be readily available to others.
Choose the Best, Choose Local
When it comes to finding an ultra-luxury property in Salobre Golf or any other exclusive enclave in South Gran Canaria, choosing a local estate agency with strong connections and expertise is paramount. Our agency's commitment to providing personalised, tailored service ensures that every client receives the utmost attention and guidance throughout the buying process.
Embrace the allure of Salobre Golf and let our agency be your trusted partner in finding the luxury property of your dreams within this prestigious resort. Contact us today to embark on your journey to exclusive living in South Gran Canaria.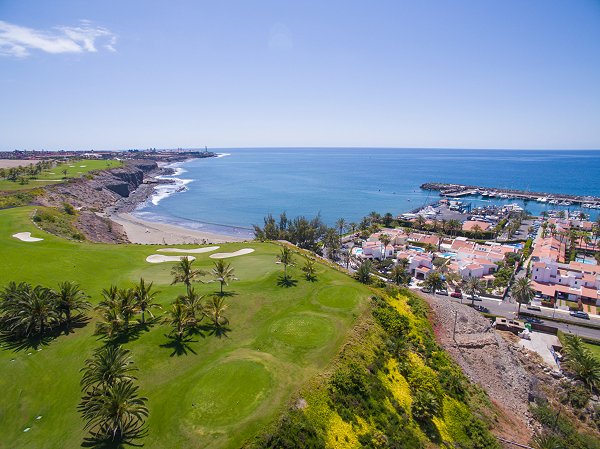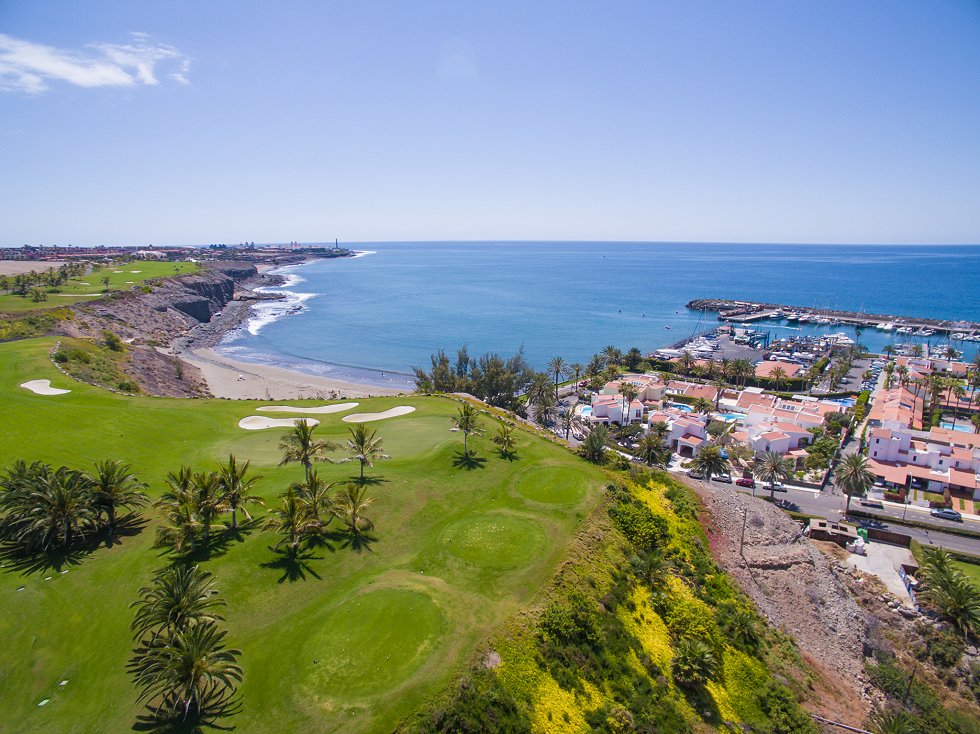 Pasito Blanco: Where Luxury Meets Exclusivity in South Gran Canaria
Located in the southern part of Gran Canaria, Pasito Blanco is an enchanting private marina that embodies luxury and exclusivity. This hidden gem offers a serene and sophisticated atmosphere and yet is close to the vibrant Meloneras zone, and a world-class golf course. Pasito Blanco seamlessly blends tranquillity with accessibility, making it a coveted destination for those seeking the ultimate indulgence.
Blue and green at Pasito Blanco
Pasito Blanco is a haven not only for yacht enthusiasts but also for golf aficionados. In close proximity to the marina lies the quality Meloneras golf course, inviting players to perfect their swing against a breathtaking ocean backdrop. The 18-hole course is meticulously designed, featuring lush greens, stunning vistas, and challenging fairways that appeal to both seasoned professionals and casual players alike.
Conclusion
Pasito Blanco offers an exclusive haven where luxury, tranquillity, and accessibility seamlessly converge. Its private marina boasts an atmosphere of refinement and sophistication, allowing guests to immerse themselves in the epitome of lavish living. Moreover, its prime location near the vibrant Meloneras zone provides the perfect balance between serenity and excitement. The presence of a top-quality golf course nearby further enhances the appeal of this luxurious retreat. For those seeking an unrivalled escape in Gran Canaria, Pasito Blanco beckons with its irresistible combination of exclusivity, proximity, and sophistication.
Coastal Villas In South Gran Canaria
For those seeking luxury living with a coastal ambiance, the resorts of San Agustín and Bahia Feliz offer a small number of elegant villas with easy access to the beaches, high-end restaurants, and upscale shopping districts. There are also secluded luxury villas tucked away in quiet corners of Playa del Ingles and Campo Internacional.
The local villages of Gran Canaria's southwest coast also hold luxury property, often hidden in plain sight. With our local expertise, we can connect buyers to the most prestigious coastal properties in all of these sought-after locations.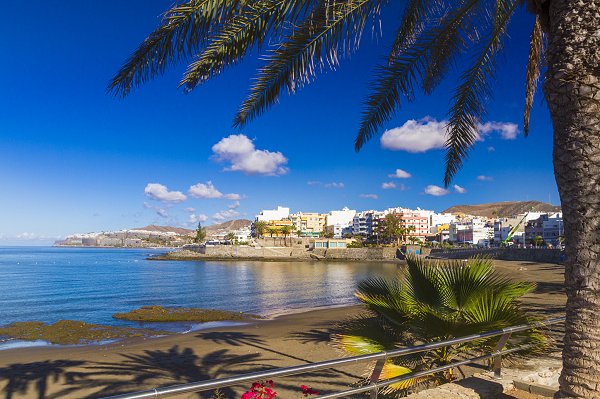 Arguineguín: Luxury living amongst local life
Arguineguín in southwest Gran Canaria offers a serene retreat for luxury property seekers. With its quiet local town charm, Las Marañuelas beachfront boasts exquisite penthouses and apartments, while the exclusive Loma Dos area features stunning villas.
Luxury Living on Las Marañuelas Beachfront: Discover lavish penthouses and apartments with ocean views. Enjoy direct access to the beach, sunsets on private terraces, and a range of water sports.
Exclusivity in Loma Dos: Experience privacy and exclusivity in this elevated neighbourhood. Marvel at panoramic views from magnificent villas featuring elegant architecture, spacious outdoor areas, private pools, and lush gardens.
Arguineguín property offers the perfect blend of tranquillity and luxury in southwest Gran Canaria. With its beachfront properties and exclusive villas, it promises an enchanting escape for discerning travellers seeking an upscale coastal retreat.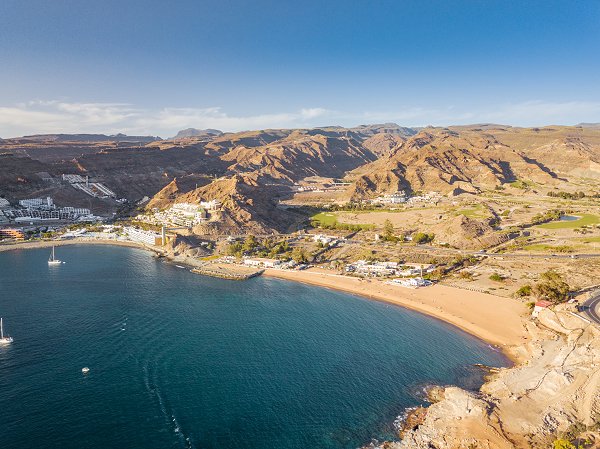 Tauro: South Gran Canaria's Emerging Luxury Destination
Located in the middle of the south Gran Canaria bubble of sunshine, Tauro is set to become the region's next luxury hotspot. With its serene ambiance, Tauro currently offers quiet and laid back living but as development progresses along the beachfront and nearby areas, Tauro presents an enticing investment opportunity and the promise of a thriving luxury development.
Ideal Location for South Gran Canaria Lifestyle
Tauro property strikes the perfect balance between tranquillity and accessibility. While offering a peaceful retreat, it remains within reach of the vibrant attractions and amenities of south Gran Canaria. From its renowned golf course to the shopping and amenities of nearby Puerto Rico and Anfi, Tauro is a temptation.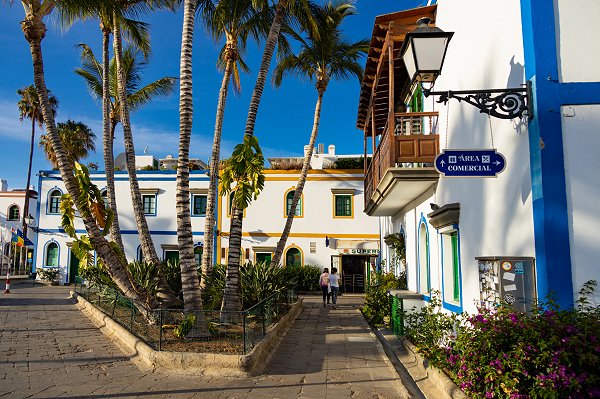 Harborfront elegance at Puerto de Mogán
Puerto de Mogan is renowned for its charming harbour and waterfront restaurants. With stunning views of the marina, residents can revel in the ever-changing scenery of beautiful boats and the tranquil blue waters.
Playa de Mogan: Modern Coastal Living
Adjacent to Puerto de Mogan, Playa de Mogan offers a selection of modern apartments and penthouses that offer easy access to the vibrant beachfront scene. Playa de Mogan sets the stage for modern coastal living that caters to your every desire.
Coastal Charms and Vibrant Lifestyle
Living in either Puerto de Mogan or Playa de Mogan means embracing the coastal charms and vibrant lifestyle of Gran Canaria. With a sandy beach at your doorstep, you can relax under the sun or partake in thrilling water sports. The area offers abundant recreational activities, allowing you to fully immerse yourself in the vibrant island lifestyle.
The Superiority of a Local Estate Agency
When it comes to securing an ultra-luxury property in South Gran Canaria, Cardenas Real Estate stands out from international real estate franchises. While these franchises may have a global reach, they often lack the deep local knowledge and connections necessary to navigate the intricacies of the luxury property market. Our agency, on the other hand, has established itself as a trusted authority through years of experience and a profound understanding of the local landscape. We possess a comprehensive network of developers, sellers, and influential individuals, enabling us to provide our clients with unparalleled insider access and opportunities.
If you are considering purchasing a luxury property in south Gran Canaria, contact us and our luxury property team will guide you along every step of the path until you find the ideal location and property.