29 Nov 2013
Massive planned investment in Arguineguín shows signs of life
Published in News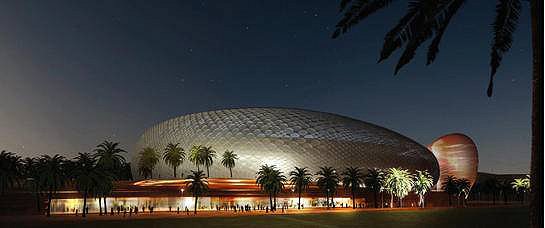 An investment group is planning a €400m sport and leisure complex in Arguineguín, Gran Canaria. The project has been mooted for several years but now seems to be gathering momentum again, according to this report in the Norwegian press.
Back in 2010 La Provincia reported that a group called Ova, backed by Norwegian, British, and Thai investors, and owners of Premier League Football teams was behind the plan. The Arguineguín sporting project was one of six planned around the world and had priority over other in Dubai and Thailand because of Gran Canaria's excellent flight connections to Europe, mild winter weather and large range of accommodation.
Ova's plans really were ambitious: As well as a 20,000 seater stadium, aquarium, spa and conference centre, it wanted to build two Olympic swimming pools, seven football pitches, a velodrome, outdoor cycling routes, rafting and kayaking circuits, two polo pitches, an artificial snow piste and underground parking for 2,500 cars. In short, everything needed to make Arguineguín into Europe's premier training destination for professional sports people and enthusiasts alike.
A company called Kokoon Gran Canaria S.A  continues to promote the project. You can see their latest info and plans here.
With the latest reports in the Norwegian press we hope that Arguineguín's future includes a world-class sporting facility. We'll keep you posted as soon as any fresh news comes out.