08 May 2020
Refurbishment Of The Puerto Rico Shopping Centre Goes Ahead
Published in News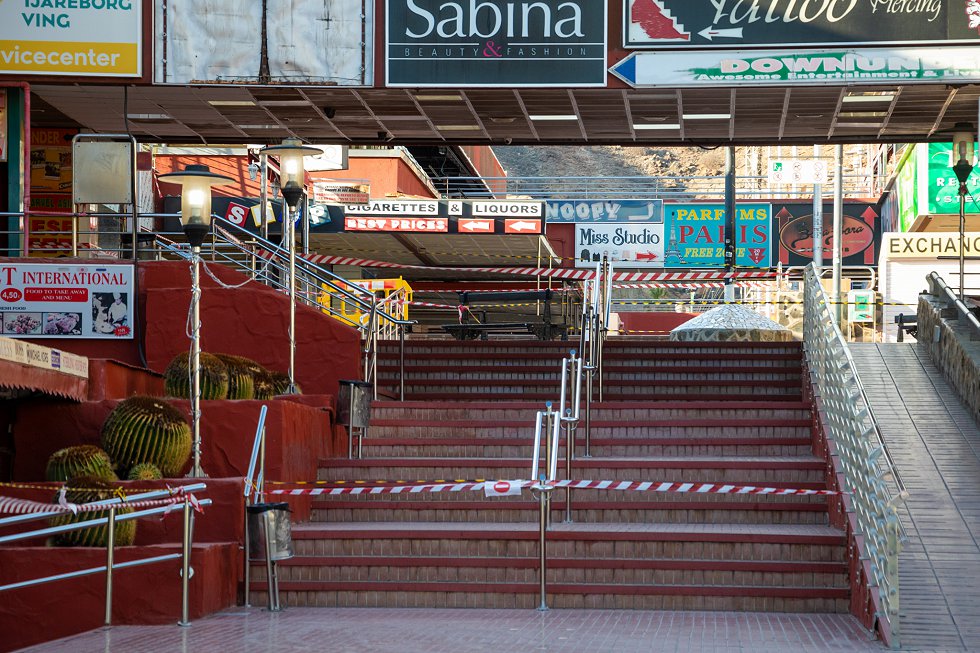 The Puerto Rico Shopping Centre has slowly been revamping its common areas and facilities while remaining open to the public. However, the pause in the arrival of tourists due to Coronavirus has given the centre an opportunity to jump ahead.
The centre's walkways are being repaved and its facades rendered as part of a multi-million euro face lift. The roof will be cleared of satellite dishes and clutter, all signs and advertising will be replaced with new and more discreet alternatives and the walkways paved with natural stone.
With the Mogán Mall and The Market Puerto Rico now competing for attention, the Puerto Rico's centres many business owners hope that the refurbishment, along with its popular bars and lively atmosphere, will make it an attractive option once tourism returns to south Gran Canaria.
Once the work is complete, Puerto Rico resort will have one of the largest selection of shops, bars and restaurants in south Gran Canaria.