22 Apr 2019
Selling Gran Canaria Property: Getting The Initial Price Right Is Essential
Published in Seller tips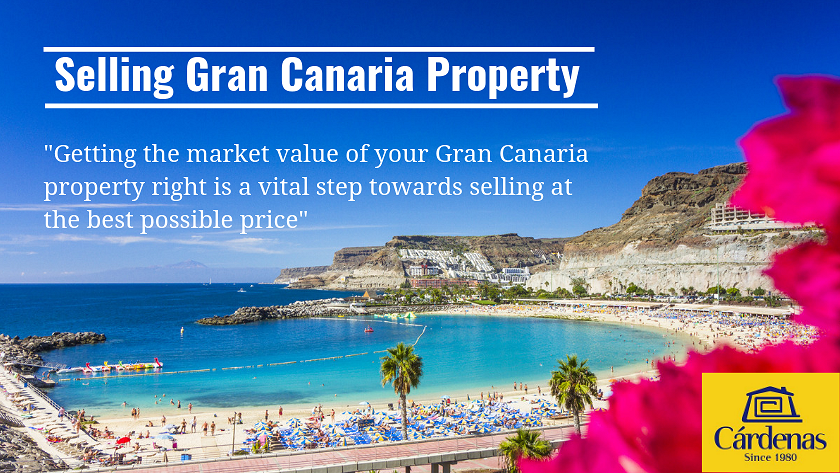 Getting the market value of your Gran Canaria property right is a vital step towards selling at the best possible price.
However, it's not an easy thing to do without experience and access to the right information.
A sale price that is too low makers buyers cautious and invites lowball offers. They assume that the low price is there for a reason.
A price that is too high means that a property stays on the market with little interest. It then acquires a reputation for being expensive or uninteresting.
Listing with an accurate market price gets your property the most attention when it first hits the market: The right price makes it an immediate prospect for people ready to buy.
However, listing with a high price puts buyers off and limits interest. And if you then reduce the price, many buyers don't find out about the drop.
This is because of the way the internet and property market work. Buyers get alerts about new properties and are told about them by estate agents. However, price reductions don't get seen.
Accurate initial pricing is vital and a core service that quality Gran Canaria estate agents offer their clients
How do estate agents value Gran Canaria property?
Good Gran Canaria estate agents see the price of hundreds of Gran Canaria properties, and also the recent prices that buyers paid.
This allows them to price a property accurately as they can see what price point is effective.
At Cárdenas Real Estate we carry out a thorough market study for every property we list: The range of factors we use to calculate the sale price include…
The for-sale and recent sale prices of similar properties in the area
Detailed market trend data from the shared database
Property sale values in real time via the Real Estate Appraisal App from the Spanish College of Registrars
The location and specifications of the property
The circumstances of the owners (do you want a quick sale or are you happy to price higher to improve your ROI?)
A good dose of experience that comes from our 37+ years in the south Gran Canaria property market.
By combing all this information, we offer you the most accurate property valuation possible.
The benefits of correct marketing pricing
An accurate price often saves sellers money in the long run as property costs add up while a property sits on the market.
If you plan to sell your Gran Canaria property, the first thing you need is accurate, real-time information about the market.
At Cárdenas, we offer this service for free and with no obligation. Just give us a call, email us or drop into one of our south Gran Canaria offices and one of our agents will help you.
They'll explain how the sale process works and how using a quality Gran Canaria estate agency helps you to sell promptly and at the best possible price.
They will also provide guidance about current market prices and explain how you can make sure that you get the best possible price for your property.