04 Dec 2018
My Gran Canaria Property Won't Sell: What Can I Do?
Published in Seller tips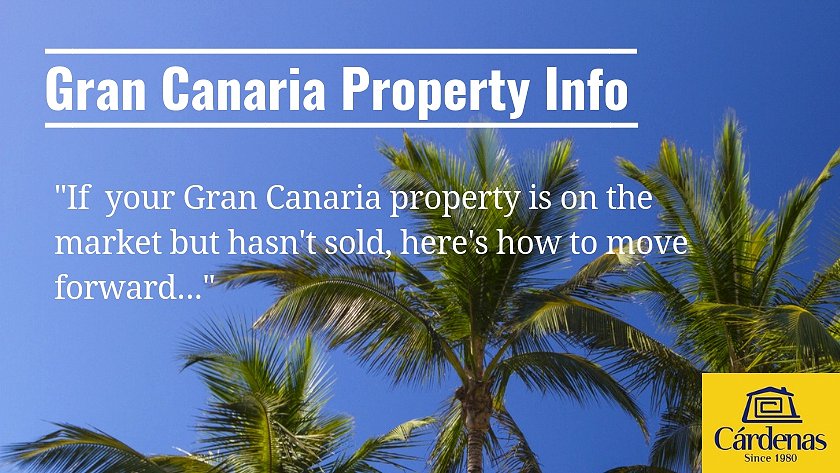 South Gran Canaria property is in high demand so if you are not getting interest from buyers, then you need to take action to fix one or more of the following problems.
Your property is on sale but nobody knows about it
Gran Canaria property that is on sale but receives little interest often suffers from a visibility problem; Buyers are not visiting your property because they don't know it's on sale. The key to selling a Gran Canaria property is to make sure that it is seen by the widest possible pool of buyers. To achieve this, your property must be:
Visible with a large sign to attract local and foreign buyers
Listed online in the most important buyer languages (English, Spanish, German and Norwegian).
Listed on the most important local and international property portals
Promoted in online publications
Marketed by local estate agents to their clients and active buyers
To achieve all of this, you need one agency to be in charge of promoting your property. Choose one that attracts buyers thanks to its good reputation and that is a member of the shared property (BOICAN) database. This important because it multiplies the number of buyers that see your property: As soon as it's listed in the shared database, every other quality agency in south Gran Canaria can show it to their clients.
Buyers see your Gran Canaria property advertised but don't react
This common problem is caused by poor quality photography and property descriptions, or because it is presented badly. First impressions are vital and if buyers know about your property but don't want to view it, you miss out on a potential sale. So, make sure that you have large, bright photographs that show your property in an attractive way, and describe it in detail. Professional photography and property descriptions multiply buyer interest in Gran Canaria property. If your property attracts viewers but doesn't get offers, it is often a question of making small changes to the decoration and presentation. Things like painting, decoration and lighting make a big difference to that all-important first impression. To attract more potential buyers, you need:
Quality professional photos that show your property's potential to buyers.
An accurate description that highlights the in-demand features of your property.
Accurate native translations that are trustworthy to foreign buyers.
A well presented and clean property (a professional agency should offer you a Home Staging service).
Buyers like your Gran Canaria property but it is too expensive
An accurate market valuation is vital if you want to sell your Gran Canaria property. This is because overpriced property sits on the market for years and gets a reputation for being unpopular. A property that doesn't sell within a reasonable period often ends up selling for less than it is actually worth. To make sure that your property is on the market at a fair price, you need:
An accurate valuation by a valuation company or quality local estate agent
Local knowledge that allows accurate pricing
In-depth market knowledge that allows you to see where the market is going
The safe and smart way to sell a Gran Canaria property
Listing and marketing a Gran Canaria property effectively takes considerable skill and effort, not to mention time. It's best to list your property with a quality Gran Canaria estate agent and let them do all the work for you.
Selling a Gran Canaria property with Cárdenas
As one of Gran Canaria's most recommended estate agencies, we've sold over 1000 properties in south Gran Canaria and have decades of experience with the local market. We offer a complete service to property sellers including our own legal and administrative department that handles all the paperwork. Our qualified staff speak nine languages and we answer all enquiries promptly. Please feel free to contact us if you plan to sell a Gran Canaria property. One of our specialist sales agents will happily answer all your questions.