29 Dec 2022
The 10 Most Important Factors That Affect The Value Of A South Gran Canaria Property
Published in Buyer tips, Seller tips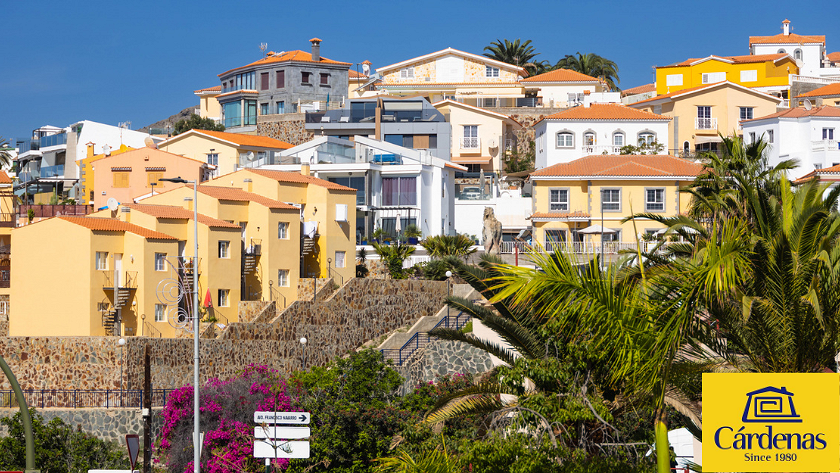 Location: The location of a Gran Canaria property is often the most important factor in determining its value per square metre. Properties close to the sea or with views in desirable resorts tend to be more valuable, as do those with good transport links and proximity to local amenities such as shops and restaurants.
As a seller you cannot change the location of your property but you can highlight the best features of its location in the property description and listing photos and video.
Location in south Gran Canaria is a difficult factor as properties in the same area or complex can be more or less desirable due to minor differences such as orientation.
Size and layout: The size of a property is the biggest factor affecting its total valuation as it is used to calculate the overall market price. Outdoor space that is easy to access from the property, such as a terrace, balcony or roof terrace, is also a big factor that increases value in south Gran Canaria. However, the layout and floor plan can also impact value as can a range of factors such as accessibility and security.
Age and condition: The age and condition of a property are also important factors in determining its value. Older properties may require more maintenance and repair, while newer properties may have more modern features and require less upkeep.
It is important to consult with a local expert before carrying out major reforms such as new kitchens and bathrooms. The money is often better spent on minor and cosmetic repairs such as painting and home-staging.
Comparable properties: One of the most effective ways to determine the value of a property is to compare it to similar properties that have recently sold in the same area. This can give you an idea of what buyers are willing to pay for a property with similar characteristics.
Market conditions: The overall state of the real estate market can also impact the value of a property. A seller's market, where demand for properties is high and there is a shortage of available homes, may result in a higher value for the property. On the other hand, a buyer's market, where there is an excess of available properties, may result in a lower value.
Please talk to us at Cárdenas Real Estate before pricing a property in south Gran Canaria as the current market is far more unpredictable than in the recent past.
Economic factors: Economic conditions, such as unemployment rates, interest rates, and inflation, can also affect the value of a property. For example, if interest rates are low, buyers may be more willing to purchase a property, resulting in a higher value.
In south Gran Canaria tourism is currently booming but economic factors beyond the islands may well affect demand for property and prices in the next few years. It is still too soon to tell.
Quality of construction: The quality of construction is another important factor to consider when valuing a property. A property that is well-built and has high-quality materials is generally more valuable than one that is poorly constructed or has low-quality materials.
Even a well-built property can lose market value if it is not maintained so it is very important to do minor repairs before putting a property on the market.
Features and amenities: Properties with desirable features and amenities, such as a pool, a garage, or a large yard, tend to be more valuable. These features can make a property more appealing to buyers and increase its value. However, this is not always the case in south Gran Canaria because many buyers are looking for holiday property that is easy to maintain while they are away.
Local property laws: The zoning and land use of a property can also impact its value. Properties in areas where tourist rental licences are permitted may be more valuable, especially if they have an existing licence.
Competition: The number and quality of similar properties for sale in the area can also impact value. If there are a large number of similar properties for sale in the area, it may be more difficult to sell a property at a high price.
In this case a detailed property market study would allow you to price your property accurately and achieve a good sale price.
Conclusion: If you are considering selling your property in South Gran Canaria, it is crucial to use a reputable and quality estate agency with a solid track record. Not only will they have the necessary knowledge and expertise to guide you through the process, but they will also have a strong network of potential buyers and a proven track record of successful sales. Choosing a reputable estate agency, such as Cárdenas Real Estate, will give you peace of mind and increase your chances of a smooth and successful sale.
For more information about selling a south Gran Canaria property, contact us for a chat, or download our detailed Property Sales Guide for more local tips.