20 Aug 2020
The Canary Islands Offer Free Supplementary Insurance To All Tourists
Published in News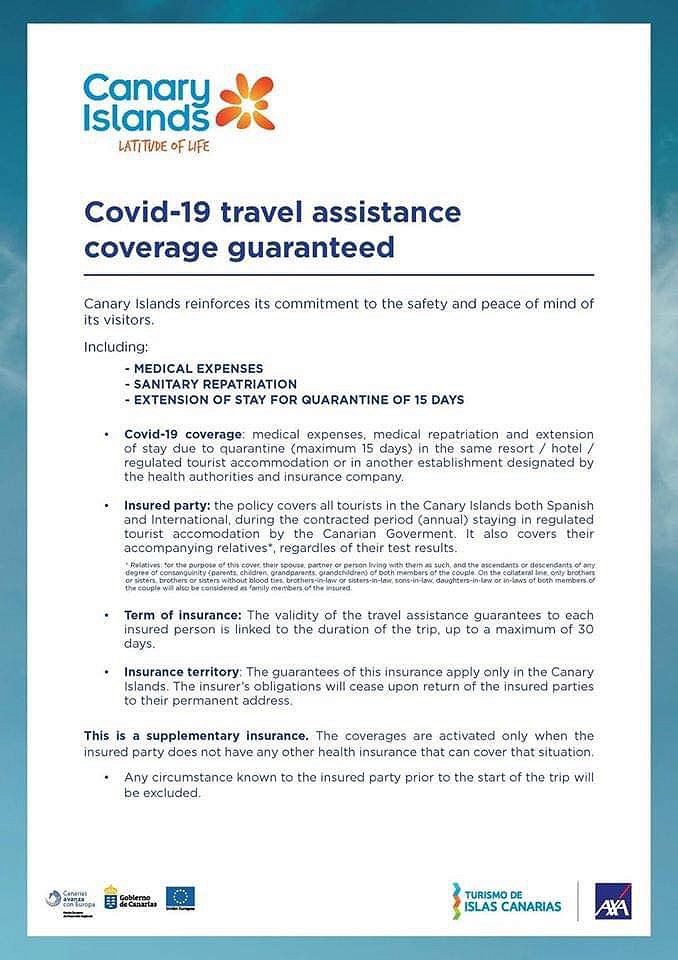 The Canary Islands are the first region of Spain to offer all tourists free supplementary insurance  that covers them in the case of exceptional holiday expenses caused by Covid-19.
The policy covers all touristic visitors to the Canary Islands (during stays of up to 30 days in registered tourist accomodations) for medical, medical repatriation and extension of stay expenses. The policy also covers the costs of extended stays for the family of those affected. These extension of stay covers last for 15 days.
This insurance policy does not replace standard travel insurance as it doesn't cover the cost of cancelled flights, non-Covid-19 medical expenses and damage to or loss of property. It is activated only if a tourist does not have their own private insurance policy that covers these scenarios.
The only condition is that visitors must not knowingly be aware of having Covid-19 before arrival, according to Canarian Tourism Minister Yaiza Castillo. Visitors are not required to have a Covid-19 test before they arrive in the Canary Islands.
If you are in the Canary Islands and develop symptoms of Covid-19, call 900 112 061 for advice and to be referred to a suitable centre.