01 Jul 2013
We Share The Experience Of Our Trip - Newspaper Canarias 7
Published in Cárdenas in the news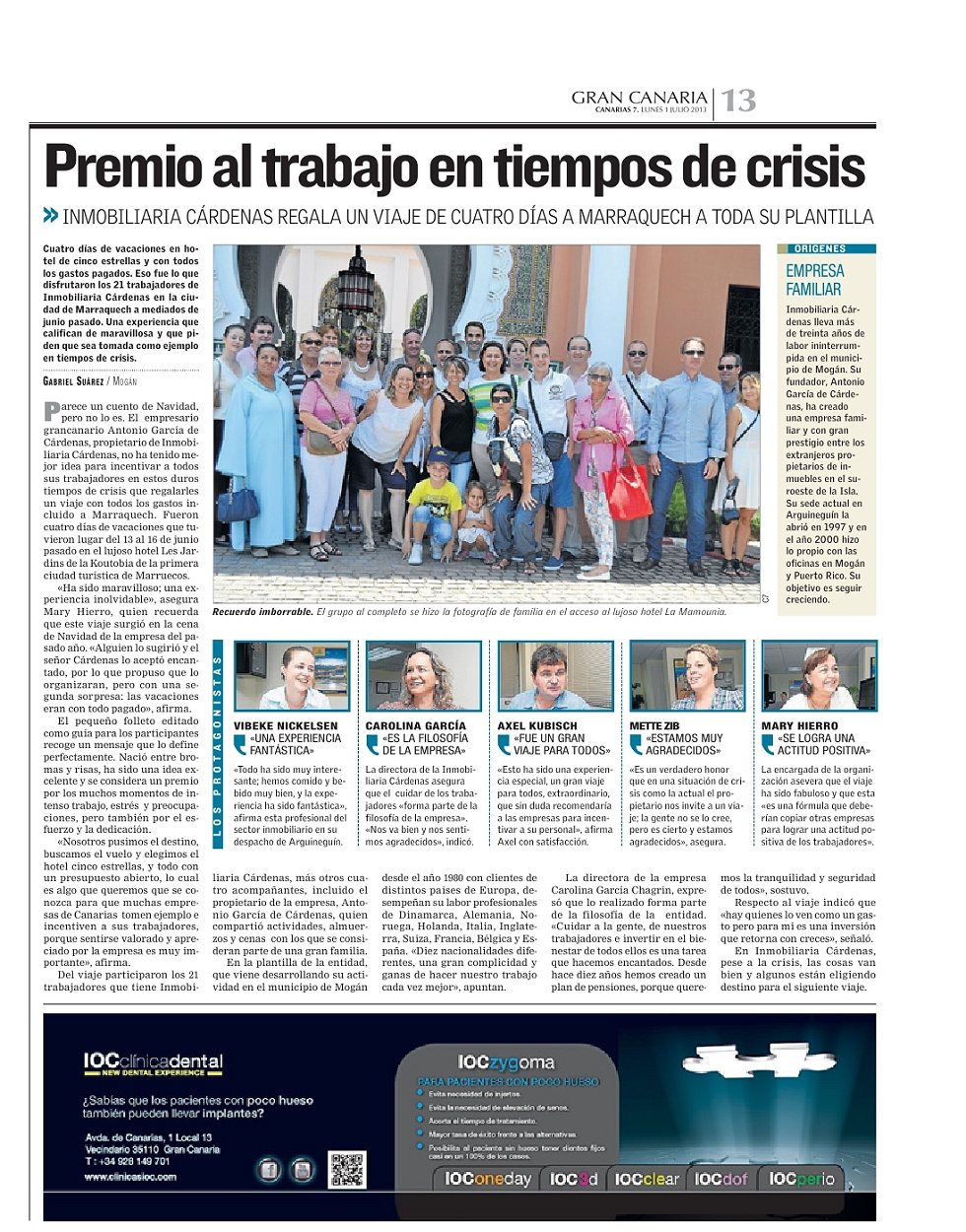 Canarias 7 interviews the Cárdenas team about their trip to Marrakesh.
The recent trip of the whole Cárdenas team to Marrakesh was a beautiful and unforgettable experience that they wanted to share with the local newspaper.
You can read the article below, which explains how the idea came up, why now during these not so easy economic times and what we want to convey with this initiative.