27 May 2014
Yearly Costs of Owning a Property in Gran Canaria
Published in Legal & Tax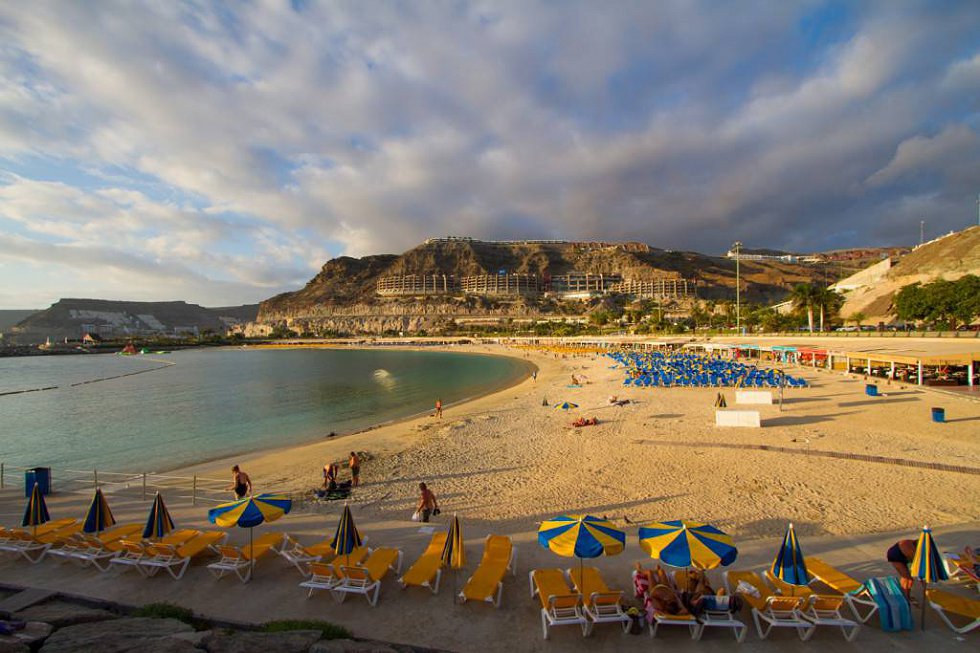 The costs of buying and owning a property in Gran Canaria are one of the first things our clients ask us about. Here's what it costs in taxes and fees to buy a property in Gran Canaria and to maintain it.
Purchase Costs
The total cost of buying a property in Gran Canaria amounts to between 8% and 10% of the purchase price. This includes a 6.5% ownership transfer tax (8% for new builds) plus notarial, legal and handling fees, and land registry fees. The exact cost varies for each property.
Ongoing Costs
Once you own a property in Gran Canaria the annual tax burden is low. Here are the taxes you have to pay as a property owner.
Land Tax/ Impuesto de Bienes Inmuebles (IBI)
This Municipal tax is based on the government's Catastral Valuation of the property. You pay it annually or each semester, either in cash at the Municipality offices or by direct debit. The exact annual IBI tax for a property depends on it's size, which Municipality it is in and the property type. Rates can vary from 0.4% to 1.1%.
Income Tax
Income tax is payable to the Spanish Tax Office for all second residences: A property owned by a non-resident in Gran Canaria is always classed as a "second" residence. If you rent out your property, you must declare the income and it is taxed at a fixed rate (in 2011-2013 this was 24,75%). Note: According to double taxation agreements between Spain and most European countries, the property rental income is taxed by the country where the property is located, avoiding double taxation of income in your home country. Even if you don't rent out your property, the government defies your "own enjoyment" as a small "income" and taxes 1.1% of the the catastral (official) valuation of the property at a rate of 24.75%. For example: The own enjoyment income tax for a small apartment (tax/Catastral value of 50.000 Euros and market value approx. 100.000 Euros) would be approx. 130 Euros/ year. To pay this levy you need to fill in a form and forward it officially to the Authorities. This tax is paid annually.
Community Costs
If you own a property on a complex or in a building you'll have a monthly community facilities (Comunidad) fee to pay. This is your share of the annual costs of maintaining the communal areas of a complex of residential building. The amount you pay varies depending on the facilities available and the amount of maintenance needed. Communities of Owners agree an annual budget for communal area maintenance at the Annual General Assembly. Each property within the Community of Owners pays its share of this budget based on its size. The cost for each property is calculated from the Horizontal Division by Flats recorded in the original title deeds. Normally you make this this payment monthly by direct debit. Sometimes, if bigger repairs are needed, the Community of Owners approves an extraordinary payment in order to cover the extra costs of repairs or improvements. This is called an "extraordinary quota" or "derrama".
Insurance
It is highly recommendable to insure your property. Insurance companies normally separate the content (furniture) of the property and the property structure. For content insurance you provide the insurance company with a value for the furniture you want to insure. The value of the building is usually calculated using the surface of the property, applying official values/sqm. Insurance fees are normally paid annually by direct debit.
Water Fee
Paid to the water company by direct debit every 2 months. It consists of a small fixed fee and a further cost depending on water usage.
Electricity Fee
Paid to the electricity company by direct debit every 2 months. It consists of a small fixed fee and a further cost depending on electricity usage. If you are interested in buying a property in Gran Canaria always ask for an estimate of the yearly costs. Your Estate Agent in Gran Canaria should always inform you in detail about these and other matters such as insurance, latest Community of Owners Meeting, etc. and provide a detailed estimate of purchase and annual expenses.