26 Nov 2019
2020 Tax Changes That Could Affect Gran Canaria Property Owners
Published in Legal & Tax, News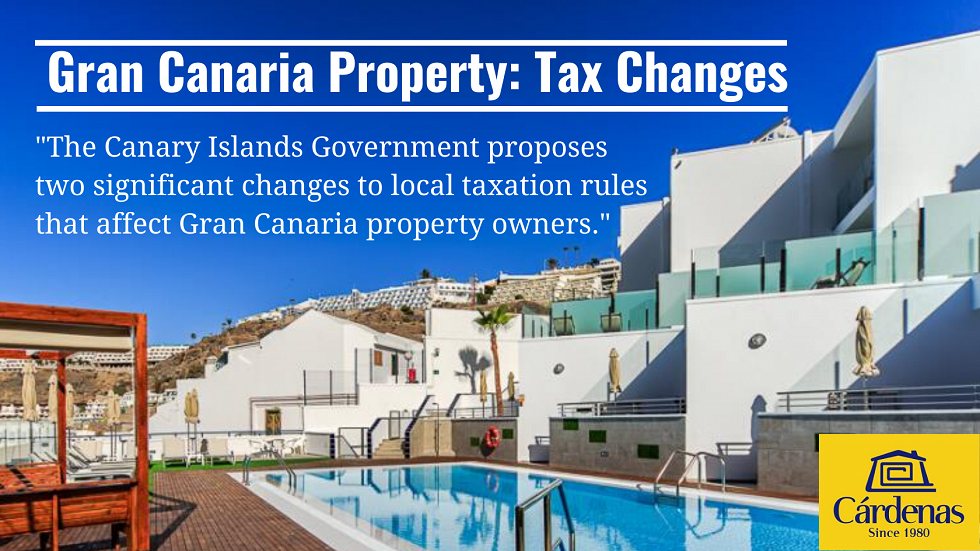 The Canary Islands Government plans two significant changes to local taxation rules that could affect Gran Canaria property owners.
IGIC rises to 7% after a year at 6.5%
IGIC is the Canary Islands version of VAT. It was set at 6.5% in 2019 (compared to 21% for the equivalent IVA in mainland Spain).
The new Canary Islands government plans to increase IGIC to 7% as of January 2020.
Canary Islands Inheritance & Donation Tax changes
The Canary Islands Government exempts all inheritances between direct family members of 99.9% of tax due. Direct family members are considered: spouses, children, parents, adoptive parents or children, and, from January 2019; siblings, father/mother/son and daughter in law, and extended family such as uncles, aunts, nieces and nephews.
Direct family members that are exempted from donation (gift) tax are: spouses and direct descendants and ascendants.
However, the Government now plans a new inheritance and donation tax regime. It could come into effect from January 2020 if it gets final approval in parliament.
The new proposals state that all inheritances and donations for descendants under 21 would be always exempted of tax. For the rest of direct family members, the first 300,000 euros of an inheritance are 99.9% exempt of tax.

Between 300,000 and 350,000 euros there will be a 90% bonus of the tax quota, and for every subsequent 50,000 euros increase the bonus drops by 10%.
This change, if approved by the parliament without modifications, will only affect approximately 20% of Canary Islands inheritances.
Inheritance tax planning for Gran Canaria non-residents
We advise all Gran Canaria property owners to consult an experienced local lawyer or accountant before using tax-reducing schemes such as gifting property to relatives.
This is because the donation tax and capital gains tax that Spain levies on gifts is often higher than the inheritance tax the gift is designed to avoid.
At Cárdenas Real Estate we study every property transfer to minimise the tax burden for our clients and offer a comprehensive legal and tax service for non-residents. Our 40 years of experience in local tax and property law means that we offer a unique level of expertise.
This exceptional service is a big reason why we are Gran Canaria's most recommended estate agency.
Our specialist property law and non-resident tax office is based in Arguineguín and we are always happy to answer any questions you have.