10 Nov 2021
4 Tips For Buying A Gran Canaria Property In 2022
Published in Buyer tips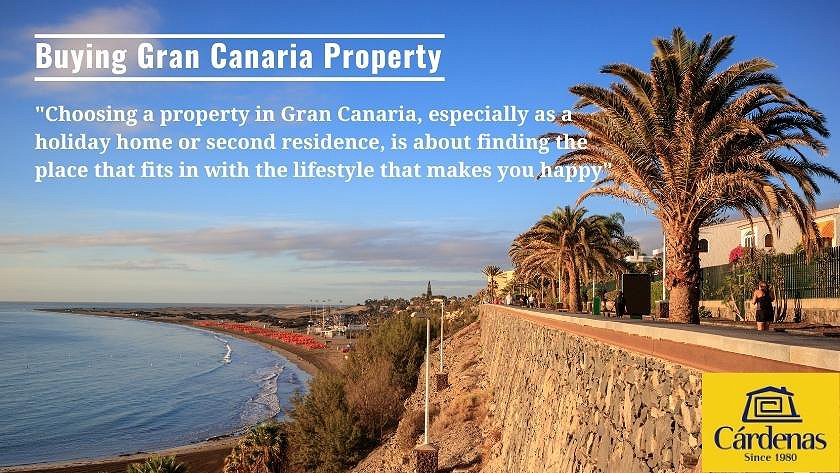 Every Gran Canaria property buyer, and especially a first-time buyer, faces a series of worries when they buy a Gran Canaria property. Here are four tips that will help you find and buy the right holiday home or residence in sunny Gran Canaria.
Consider the rules for foreign buyers and tourist zone property use
As a property owner in Gran Canaria there are a number of local and national rules that affect what you can do with your property. For example, holiday lets are governed by specific rules depending on the location and type of property you purchase. There are also rules about whether you can live permanently in a resort property that may affect the kind of apartment of villa you buy for retirement. Make sure you understand these rules, or get expert advice, before you buy in Gran Canaria's resort areas. British citizens now need to factor in the new rules about how long they can remain in Spain. There is a calculator for this here. UK citizens must also be aware that British passports are only valid for 10 years after their date of issue for travel to the EU.
Liveability rather than profitability
If the events of the last two years have taught us anything about property it is the importance of feeling comfortable in your surroundings. Before you buy a Gran Canaria property give careful, consideration to how you plan to use it and which features are essential. For example, do you value inside space more than a view, or a private terrace more than access to a communal swimming pool? And will these choices vary over time as your children grow up or you retire? Choosing a property in Gran Canaria, especially as a holiday home or second residence, is about finding the place that fits in with the lifestyle that makes you happy.
Details matter
Spanish and Canary Islands property law protects property owners but buying a property can be complex and the details matter. For example… is the community of owners in the complex or building where you want to buy functional and are its statutes registered with the property registry. And do you own your roof terrace or garden area, or just the exclusive right to use it? Who is responsible for its upkeep? These details are the ones that need to be taken care of so that you can buy with absolute safety and peace of mind. It's what we do, and have done for over 40 years, at Cárdenas Real Estate.
Preparation is still key to getting your ideal property
Quality property in Gran Canaria, and especially by the desirable south coast, tends to sell fast so having your paperwork and finances ready in advance makes all the difference. Get your mortgage pre-approved with a bank, and make sure you can sign documents remotely if required. Using a good local estate agency gives you a big advantage because they help you get everything ready in advance rather than scrambling once you find the right property.
For lots more useful tips about buying a Gran Canaria property see the buyers' guide section of this blog.