27 May 2019
Arguineguín Marina Work Due To Start In 2 Months
Published in News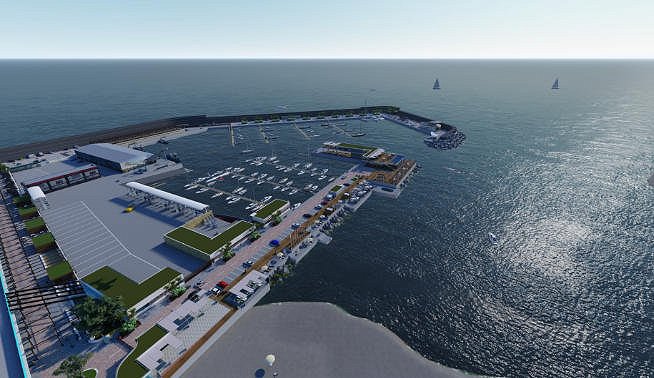 After a delay caused by a court case, local construction and hotel group Lopesan expects to start work on the modernisation of Arguineguín's marina within two months.
The work, which has a budget of 16.6 million euros and is expected to take two years, will see the harbour area of Arguineguín transformed into a modern marina with lots of public spaces.
The first phase of the work, which will take a year, is to extend the Arguineguín harbour's current wall. Its current shape does not protect boats during storms.
Phase two is to divide the marina into two separate areas; a recreational zone with 355 berths; and a fishing zone equipped with professional cranes and facilities for the local fleet. The current marina only has space for 105 boats so the extension will make Arguineguín marina far more substantial.
There will also be open air zones for shops, cafes and restaurants, a substantial dry dock, sailing school, and even a lounge club with its own dock. The leisure areas of the development will take up 2000 square metres.
The idea is to remove the current barriers between Las Marañuelas beach and the harbour and create an open and welcoming space. Once completed, the new Arguineguín marina will be a huge attraction for visitors and residents alike.