27 Oct 2017
How To Avoid Online Rental Property Scams
Published in News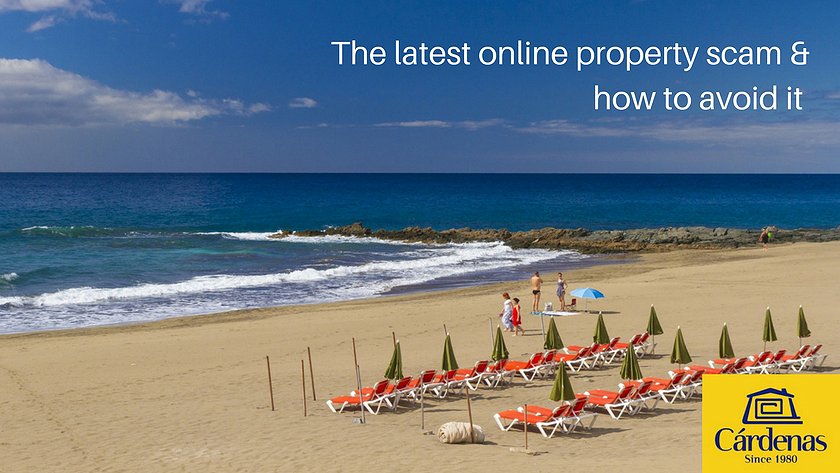 A sophisticated online property rental scam is operating in Spain. We've now heard a couple of reports of people tricked here in Gran Canaria.
So, here's our guide to how this scam works and how you can make sure that you book your rental property safely.
The property rental scam: How it works
Scammers put adverts on online portals like Thinkspain and Kyero.com. They copy the logo and property photos from a legitimate agency but put their own phone number and email address as contacts.
When people contact the scammers, they are sent to a fraudulent website that is a clone of a real estate agency site.
The victims, believing that they are in touch with a legitimate company, choose a property and pay a deposit and their first month's rent online. It is only when they arrive at the agency to pick up the keys that they discover the fraud.
How to avoid online property rental scams
Here's how to make sure that you reserve a place to live in a safe and smart way.
Avoid this scam completely, by going directly to the websites of trusted Gran Canaria estate agencies.
If you use portals such as Kyero and Thinkspain, make sure that the advert is legitimate by checking out all the details.
Google the name of the company and compare the domain name you find with the one you are sent. Scam websites are often one letter different from the real thing.
Compare the phone number you received with the phone number of the company's homepage that you have found on Google. They should be identical. If in doubt, call the company using the number you find on Google.
Be highly suspicious of properties that appear too good to be true. Scammers often draw you in with fake properties that are either cheaper than market price or offer exceptional value or views.
Never transfer money to a bank account without contacting the company directly and confirming that it is genuine.
Never transfer money to a personal bank account unless you are sure that it is genuine.
Holiday rental scams and how to avoid them
Scammers use similar tactics to target people booking holiday rental apartments. We advise you to use portals such as Airbnb or Booking.com to book your holiday accommodation, or at least use websites that you have vetted carefully before making any payments.
One reliable Gran Canaria holiday villa booking website is Villa Canary Islands.
Cárdenas Real Estate is one of Gran Canaria's oldest and most recommended estate agencies. Please feel free to contact us if you have any questions about buying, selling or renting in south Gran Canaria.