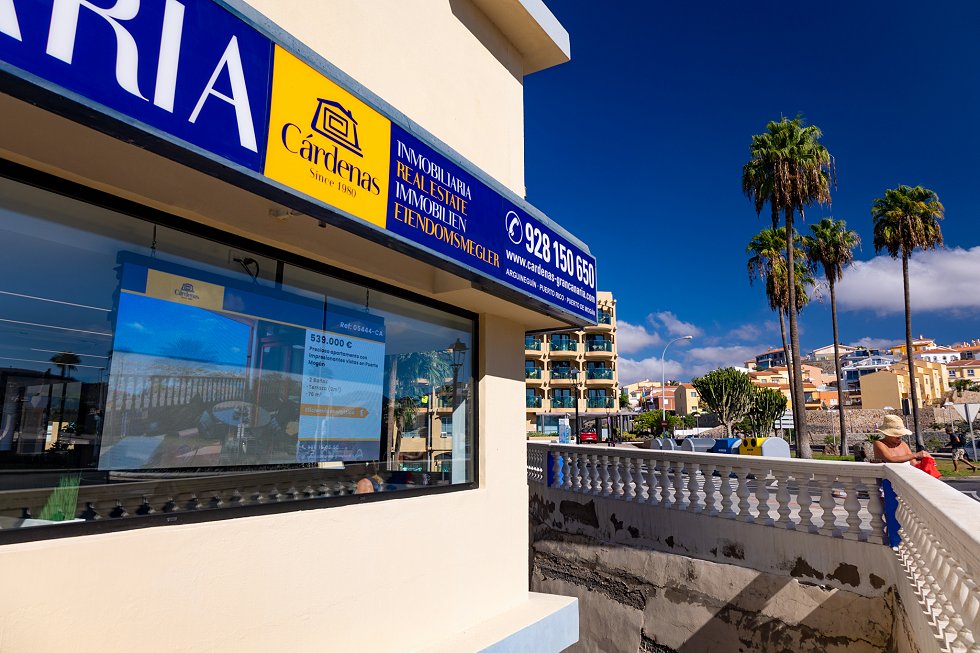 Cárdenas Real Estate is a family-owned estate agency that has served the south Gran Canaria community for over 40 years. We put the client first and are committed to leading the way when it comes to professional standards, ethics and data protection. Recently we decided to put our principles 'down on paper' and make them public so that everyone can see how seriously we take our standards and commitments.
Here are the Cárdenas Principles…
Focus on customer service and clients' needs
At Cárdenas Real Estate we regard ourselves as a service business and not a sales business and as such we focus on providing quality and service over making large numbers of sales. We continually assess our performance and the needs of our clients to drive innovation and improve best practices.
Simplify the process of buying and selling property
We focus on making the process of buying or selling a property in south Gran Canaria as simple and transparent as possible, aiming to make sure every client has a better and more certain experience. We aim to keep you fully informed at every stage of the process of buying or selling a Gran Canaria property.
Push for industry transparency at every stage
The entire Gran Canaria real estate industry, from the MLS, industry bodies and real estate offices and brokers to individual estate agents, is responsible for the experience of every buyer and seller. As such we are committed to pushing for a higher standard of service, transparency and responsibility at every stage of the process. We lead by example.
Training and experience
We believe that well-trained and highly experienced realtors are key to offering high standards of service and focus on professional development and staff retention. This ensures that our real estate team is the most knowledgeable in the market and can offer the best service to our clients.
Well-informed clients are best able to make quality choices
At Cárdenas Real Estate we believe that our clients should have all the information they need to make the right choices for their circumstances. As such we publish free and highly detailed guides to Buying and Selling a Gran Canaria property and regularly update our blog with local tips about the Gran Canaria property market.
Innovation is key to quality service
With over 40 years of experience in Gran Canaria we know that it is vital to stay ahead of the latest developments in the industry. We lead the way with our website, digital processes such as secure online signings, and data protection standards.
Full service for non-resident property owners
At Cárdenas Real Estate we look after our clients throughout the entire cycle of property ownership. We help buyers to find and buy the right property for them, provide a full range of non-resident tax and legal services, and provide a complete service to property sellers.
Focus on diversity in an international market
The Gran Canaria property market is amongst the most international anywhere in the world and as such we have long focused on building an international team at Cárdenas Real estate. Our staff come from seven countries and speak at least ten languages. This means we have a detailed understanding of the requirements of clients from a wide variety of backgrounds.
Protect property rights in Gran Canaria
In a complex market where the rights and responsibilities of residents, holiday home owners and visitors all have to co-exist, Cárdenas Real Estate has used its influence to protect and extend local property rights in south Gran Canaria. We also keep property owners informed of any changes to local tax laws that affect property owners.
Sustainability and community
At Cárdenas Real Estate we are all conscious of our responsibilities to make the world and our local community a better place.
We invest in and support the local economy, always try to use local suppliers, and make a donation each year to an NGO. In 2021 we donated to Cabildo de La Palma for those affected by the volcano. Previous recipients include the Spanish Association Against Cancer (AECC), Doctors Without Borders (MSF) and the Mogán Neighbourhood Food Project (AAVV).
We also work hard to help with sustainability. We have reduced our printing footprint by 50% thanks to digitisation, changed from plastic to glass bottles, made our bags eco-friendly and our lighting low consumption. We always recycle and use rechargeable batteries and we are upgrading our fleet of vehicles to hybrid or electric models.