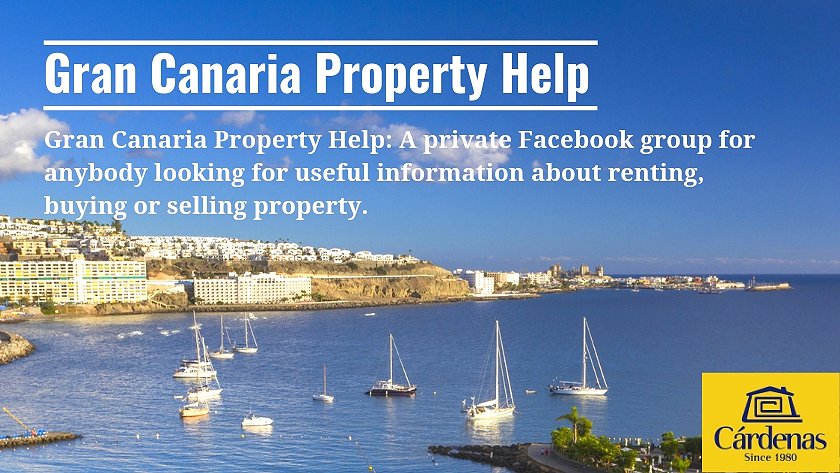 Gran Canaria Property Help is a private Facebook group for anybody renting, buying or selling a property.
The idea is to be a place where you can always get genuine and useful answers to Gran Canaria property questions.
Who runs the Gran Canaria property group?
The group is run by Gran Canaria Info, Cárdenas Real Estate and Las Palmas Property.
Cárdenas Real Estate is south Gran Canaria's most recommended estate agency and has an unrivalled reputation for helping foreign buyers and sellers. When you ask a question about property in south Gran Canaria, the Cárdenas team member with the most experience in the field will answer you.
Laura from Las Palmas Property is a British experience with years of experience in Las Palmas and Gran Canaria property. She knows a huge amount about residential property in Las Palmas and the surrounding areas of Gran Canaria.
Gran Canaria Info is the most-read English-language website about Gran Canaria. Its founders Lex and Alex, are group admins and will answer your general questions about living in Gran Canaria or moving to the island.
What is the group for?
Almost everyone who visits Gran Canaria dreams of staying here, or of buying a place by the sea and moving here once they retire.
The group is there as a friendly place for anyone to get information from experienced and knowledgeable locals and professionals.
Other agents and group members are free to contribute their knowledge and ideas, but property listings and adverts are not allowed either as posts or as comments.
Please feel free to join and to ask any property-related questions you have.