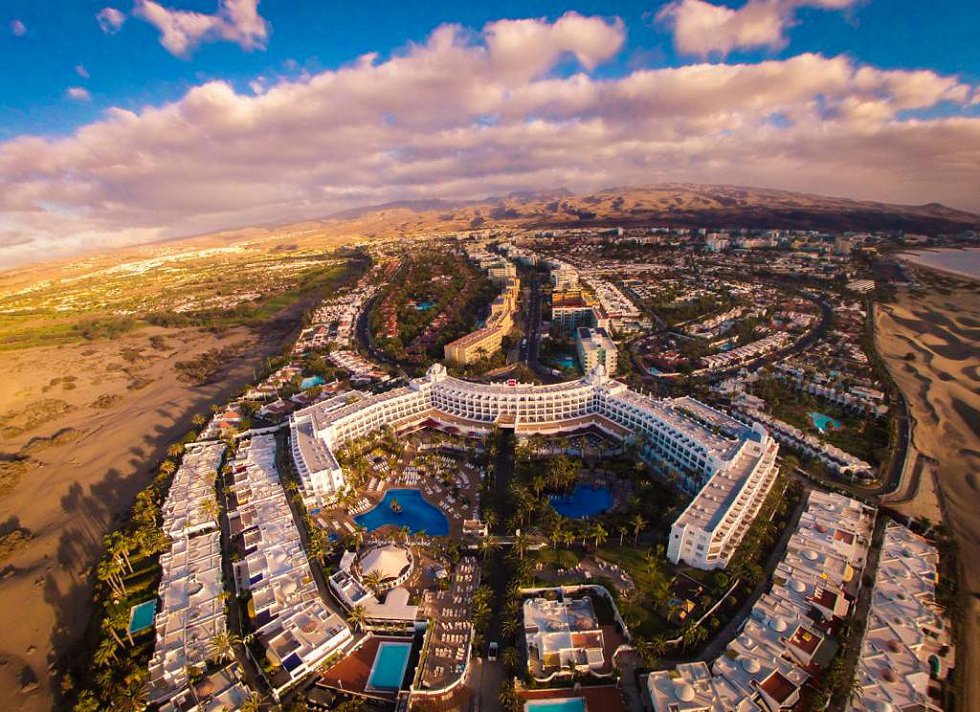 This article analyses and explains the recent controversy around the General Town Plan of San Bartolomé de Tirajana, currently in an initial approval phase and open to public objections until the end of September. During the few days we have used for writing and translating this article in different languages, and due to the generated controversy, all competent authorities (Canarian Government, Island Government of Gran Canaria and Ayuntamiento de San Bartolomé de Tirajana) have confirmed the need to revise this complex series of regulations, which do not adapt to reality, and the full political will to modify them. Therefore the legal frame that is explained here should not be considered definitive, as the great debate that has obviously started points to its modification.
The Tourism "model" and policies designed by the Canarian Government in recent years dictate that there needs to be a clear separation of "residential" and "tourist" use, which should not coexist in the same complex. Also, the different areas should be specialized into tourist, residential or mixed areas, depending on the existent predominant use within them.
The residential use of apartments/ properties in touristic complexes is considered a threat to tourism when:
a) Tourist apartments are used by permanent residents, families etc. for which neither the buildings nor the city infrastructure (schools, parks, medical facilities) were designed. In the past this has often meant poorer maintenance of the building, affecting its external appearance, and thus making the whole area less attractive as a tourist destination.
b) Owners of private apartments rent them out to tourists and compete with the legally established aparthotels, which are very strictly regulated and must meet many requirements and provide services that private owners in the "shadow" do not need to fulfil, in unequal conditions.
The 2013 renovation and modernisation law is designed to stop the creeping "residentialisation" of resort areas.
As a response, the Canarian Government approved the Law 2/2013 of "Tourist Renovation and Modernisation" issued in May 2013. One of its aims was to stop the "residentialisation" that has progressively evolved over many years in the tourism zones and, where possible, to "reverse" it.
While residential use of complexes that were originally conceived as tourist complexes is now expressly forbidden (§ 23), this needs to be understood as a long-term urban planning goal. It is designed to prevent further residentialisation of tourist areas.
The law does include measures to reinforce this prohibition; A strict penalty system, developed in detail in the Implementing Regulation approved in Decree 85/2015, of 14th of May, according to which the complexes which are not operated as tourist establishments, may be asked to restart tourist activity and adapt to the corresponding requirements (mainly technical and aesthetic). If the community of owners does not fulfil the request, there could be economic sanctions, and in the extreme case of further non-compliance a process of "owner substitution" is foreseen in the implementing Regulation.
This very complex and in practice difficult to apply penalty system is to be interpreted primarily as a "dissuasive" measure to stop the process of "residentialization" and avoid that any further tourist establishments stop their tourism activity.
Under no circumstances can the new penalty system affect complexes that ceased their tourist activity and became residential before the approval of the law in 2013.
For cases that pre-date the new rules, the 2/2013 law states in section 25 that the insular and municipal planning instruments have to analyse the reality of the different areas, specializing them into "residential", "tourist" or "mixed" use, and that those complexes that in practice have a residential use but their area is specialized into "tourist use" in the new planning, should be considered as "consolidated" i.e.. they may keep their residential use.
Complexes that were de-facto residential before 2013 can only be forced to revert to touristic use in the case of a future demolition and redevelopment of the property (as publicly stated by a Canarian Government representative in La Provincia, 20th of August 2015).
This "consolidation" automatically releases those complexes from the penalty system established in Law 2/2013.
The problem in San Bartolomé de Tirajana is that both the new municipal General Plan and the island plans previously approved by the Cabildo (island government), which are the basis for the municipal General Plan, have failed to comply with the principles of the 2/2013 Law regarding the "consolidation" of the existing uses;
The General Plan simply specialises most areas into the "tourist use" bracket without recognising the "consolidation" of the actual residential use that many complexes have.
This affects areas like Campo Internacional, San Agustín and Playa del Inglés. It is therefore important that complexes in this situation file their objections, disclosing and showing proof of their actual residential use and applying for the "consolidation" of their rights. We recommend owners of properties in that situation to contact their community of owners and enquire whether any steps are being taken, or otherwise propose them.
Owners of properties in areas that are affected should, either privately or via their comunidad, present evidence of their complex's de-facto residential use.
The professional association of estate agencies of the Canary Islands, Asociación Empresarial Canaria de Gestores Inmobiliarios (ACEGI), of which Cardenas is a member, was aware from the start of the potential uncertainty and insecurity that the implementation of the 2/2013 Law could generate and filed at an early stage (February 2014) objections to the draft of the Implementing Regulation.
There, we proposed a more specific description of the "consolidated" status of de-facto residential complexes and more specific guidelines from the Canarian Government to the island and municipal town planning authorities regarding how and when they should recognize this "consolidated" status.
We're sure most of the present uncertainty and alarmism could have been avoided if the Decree had included some of our proposals. ACEGI will, of course, continue to be active in this very complex matter as it affects the real estate sector and many of our clients. We will focus on constructive proposals aside from the political confrontation that has been generated.
Properties in complexes that were touristic after 2013 can still be used for private purposes provided a majority of the units are used for touristic purposes.
For complexes that are still operated as tourist establishments, or for those who decide to restart tourist activity and adapt to the tourist use if established in the new General Plan, it is important to clarify that the private use of individual units by their owners is not ruled out.
This is because the Tourism Regulation Act 7/1995 and its additional provision in Law 5/1999 that applies to tourist establishments licensed before 1999 (in practice most of the existing tourist complexes) provides the following; A tourist establishment is to be operated by one single authorized tourism operator, who needs to have an agreement with more than 50% of the units of the complex. The remaining 49% are therefore allowed, by law, not to be under the tourism activity.
Privately owned properties on tourist complexes cannot be rented privately to tourists: This can only be done by the complex's rental management company.
While it is not explicitly set out what these units can be used for, permanent or second residence use has traditionally been tolerated. However, they cannot be used for private tourist rentals as this is only allowed only through the tourist operator.
While the 2/2013 Law for the first time prohibits "residential" use, private owners can still use them as holiday apartments.
Communities of owners don't need to appoint a private company to manage touristic rentals on their complex. They can form their own and set their own rules.
Finally, if the majority of the owners don't want an external company to operate the complex and run it tourist activity, they can do it themselves; The community of owners can register as the holder of the tourist license, create their own rental management system, and decide on their own rules regarding holiday lettings and private use by the owners, etc.
As all the controversy and confusion of the last weeks has revealed, this is a very complex situation and it is not possible to make general recommendations in a single article.
Property buyers in Gran Canaria should work with a good estate agent that understands the rules and makes sure that you buy the right property.
For people interested in purchasing a property in tourist areas, it is important to choose an estate agent that is familiar with the many regulations involved and able to inform you of the exact situation affecting each particular area or property, and whether a property is suitable for the use you intend to make of it (own use or investment, residential or holiday use etc).
Cárdenas has been following this up from a very early stage ever since approval of the Law 2/2013, being most active in the committee created within ACEGI for this matter, and will continue to follow-up this very closely.