22 Sep 2015
Puerto Rico Shopping Centre Gets 3 million Euro Investment
Published in News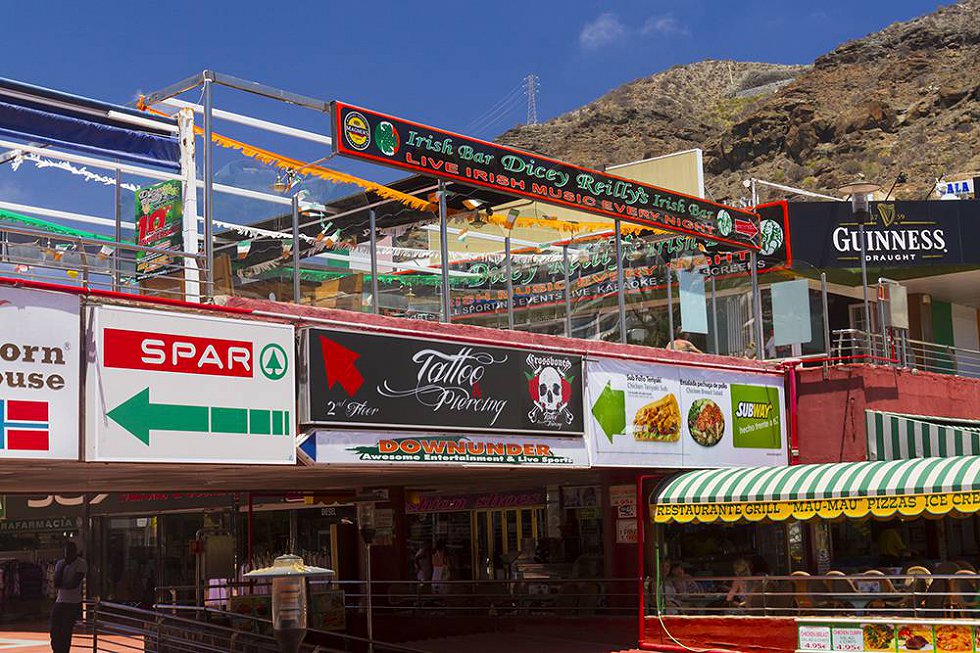 We all know that some of Gran Canaria's shopping centres are in need of a revamp and the Puerto Rico shopping centre is leading the way.
60% of the centre is to be refurbished thanks to a 3 million euro investment by the owners of its shops and businesses.
Work on the centre is due to start within a year and will take 18 months. It will remain open for business throughout, although some businesses will have to close at times while the work is carried out.
The Puerto Rico centre becomes the first of Gran Canaria's original tourist resort centres, most over 40 years old, to be redone.
Could the CITA centre in Playa del Inglés be next?
The Canarian central planning department (GESPLAN) has just published a suggestion that it could be demolished and turned into a hotel.
GESPLAN noted that there had been no progress towards getting its community of business owners to agree a refurbishment budget and that replacing it with a hotel could be an alternative.
There are no concrete plans for the CITA, although this announcement could be seen as an official push to get the centre's owners to agree to fund a refurbishment.
Anexo II plans
In further shopping centre news, plans are also in progress to revamp the Anexo II shopping and restaurant area by Playa del Inglés beach.
The plans, which need approval from Spain's Costas department, include chill-out terraces on the roof, a forest of solar panels that look like trees to provide shade in the car park, and a lift with panoramic windows to connect the centre to Playa del Inglñes resort.
The Anexo II plans have been approved by local business owners and would be funded with a three million euro public/private partnership.