28 Aug 2023
What is the process of buying a Gran Canaria property?
Published in Buyer tips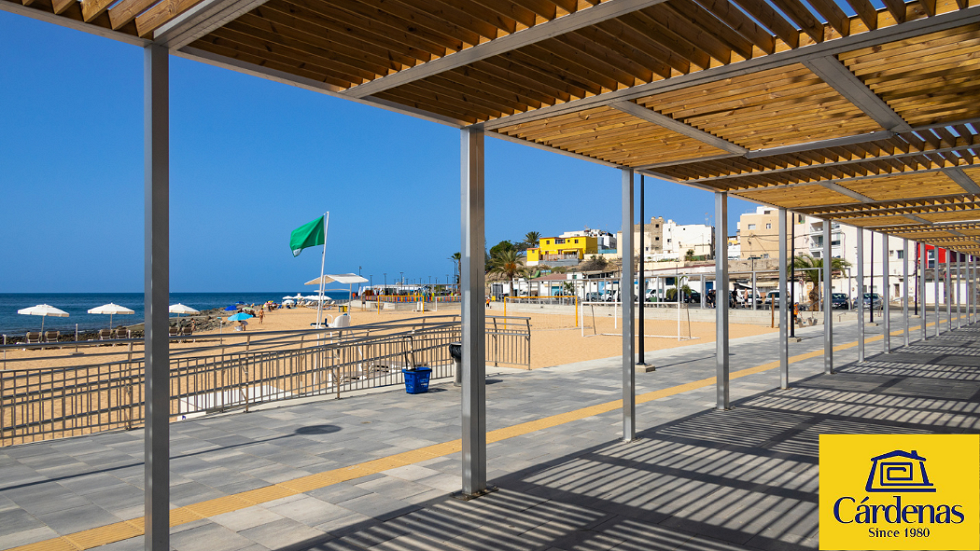 If you've always dreamed of buying a Gran Canaria property but never quite knew how to go about it, this guide is the perfect introduction.
The first step in buying a property in Spain is to find a good local estate agency to guide you through the process. Let your agency know your requirements, timescale and budget and make sure they fully understand your needs.
Finding your Gran Canaria property
Online property portals, such as Idealista.com, and local real estate agents are the two most effective ways to find a Gran Canaria property. If you find a promising property on a portal, let your agent approach the sellers rather than do it yourself. You will get a faster answer and ongoing quality advice.
Once you have found a property that you are interested in, you arrange a viewing and inspect the property in person. This gives you an opportunity to see the property and to ask any questions that you have about it and about the area.
Once you find a property that you want to buy, you make an offer on the property.
Once the offer has been accepted, you will need to sign a reservation contract and pay a deposit, which is typically 10% of the purchase price.
Reserving your chosen Gran Canaria property
This contract, known as the Arras or contract of option to purchase, is a binding agreement between the buyer and the seller and outlines the terms of the sale, including the purchase price, the closing date, and any contingencies that may apply. A 10% deposit is the standard for an Arras reservation.
Under Spanish law, an unjustified breach of an Arras contract has financial consequences for both buyer and seller. If the buyer backs out, they forfeit their 10% deposit. If the seller pulls out, they must pay back the 10% deposit, and compensate with 10% of the value of the purchase. Most Arras contracts run for two or three months to allow time for mortgages to be arranged and paperwork to be finalised.
Purchasing your Gran Canaria property
The next step is to complete the purchase process. This includes signing the final transfer of ownership contract, and paying the remaining balance of the purchase price. The actual signing happens at a notary where the contract is checked and explained to both parties.
The final step is to register the property with the local land registry, which is known as the "Registro de la Propiedad" in Spain. This is normally coordinated by a gestoría or by your lawyer or estate agency.
After the purchase you must register with the utility companies and other service providers, and also pay the taxes due.
Do you need legal advice to buy a Gran Canaria property?
While it is possible to buy a property in Spain without legal advice, it is important to note that you need somebody qualified to protect your interests and ensure that the transaction goes smoothly. You can use a lawyer, or an estate agency such as Cárdenas Real Estate with their own specialist property law department.
In conclusion, buying a Gran Canaria property is a safe and relatively straightforward process as long as you have good local advice from a qualified professional. We can say this with confidence because we have helped our clients to buy hundreds of properties over the last 40 years.