09 Feb 2023
What Kind Of Estate Agency Would You Want To Use In Gran Canaria
Published in Buyer tips, Seller tips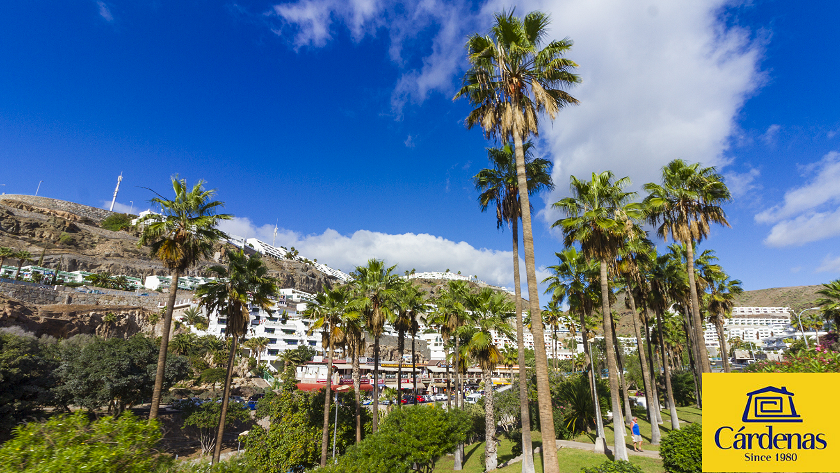 When buying or selling property in Gran Canaria, most people want to work with an estate agency that offers a complete range of services and full support throughout the process. In this blog post, we will discuss why a large agency with a proven track record of success and excellence is the best choice.
Languages and communication
Having someone who speaks your language is an important consideration when working with an estate agency. It helps to build trust and ensures that all communication is clear and effective. A large agency with a diverse team of employees is more likely to have staff members who speak your language. For example, at Cárdenas Real estate our staff speak at least 10 European languages.
Legal and tax support
Another key advantage of working with a large agency is the presence of an in-house legal department. This provides peace of mind, as the agency can offer expert guidance on all legal aspects of buying or selling property in Gran Canaria. At Cárdenas Real Estate we have our own legal office specialising in property law, and a tax office that offers long-term support to our non-resident clients.
Local and international marketing
Another important factor in any property transaction is marketing. A large agency with a proven track record of success is likely to have a strong focus on professional marketing, both to local and international buyers.
As a seller this can help to maximise the exposure of your property and ensure that it reaches the right audience. As a buyer it means that you have access to all available properties on the market.
At Cárdenas, we have the most visited property website in Gran Canaria, and market actively on property portals throughout Europe. We are also members of the largest local MLS property databases in Gran Canaria so we can guarantee maximum exposure and reach.
Specialist teams and south Gran Canaria experts
In addition to quality marketing, a large agency like Cárdenas Real Estate has specialist teams for buyers and sellers. These teams will have a deep understanding of the local property market and will be able to provide tailored advice and support to clients. This can be particularly beneficial for those who are new to the area or are unfamiliar with the buying or selling process.
Focus on client satisfaction
At the heart of any successful estate agency is a focus on client satisfaction. A large agency with a proven track record is likely to place a strong emphasis on ensuring that clients are happy with the service they receive.
This can include regular updates, transparent communication, and a commitment to resolving any issues as quickly and effectively as possible.
Our focus on service makes us south Gran Canaria's most recommended estate agency.
Choosing the right estate agency
If you are looking to work with an estate agency in Gran Canaria, there are a few key things to consider when choosing the right agency for you.
Firstly, it is a good idea to check online reviews to get an idea of the reputation of the agency.
Secondly, you may also want to ask for personal recommendations from people who have recently bought or sold property in the area.
Finally, it is always a good idea to visit the agency in question to get a feel for the team, the office environment, and to make sure it gives a good impression.
Cárdenas Real Estate
In conclusion, when it comes to buying or selling property in Gran Canaria, a large agency with a proven track record of success and excellence is often the best choice for clients.
At Cárdenas Real Estate we have over 40 years of experience in the south Gran Canaria property market and help hundreds of clients to buy and sell every year. You can read more about our long history as a family business here.
If we sound like the kind of agency you would like to buy or sell a Gran Canaria property with, please get in touch at any time.