23 Jun 2023
When Is The Best Time To Sell Your Gran Canaria Property?
Published in Seller tips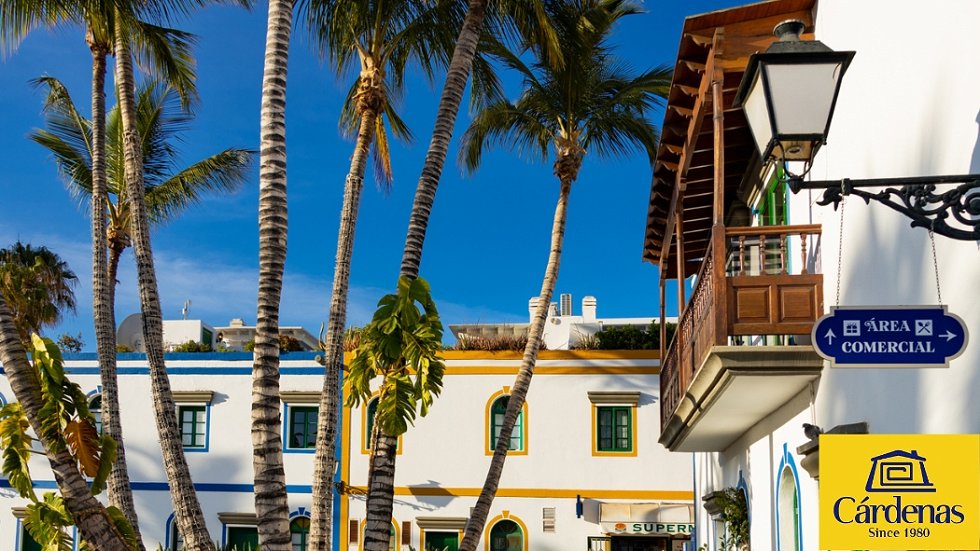 With its year-round sunshine and warm weather, you might expect the south Gran Canaria property market to be active 12 months of the year. However, the reality is that each area has its own busy periods depending on many local factors. You must also bear in mind that timing is just one of the things that will help get you sell your property promptly and at a good market price.
Summer is slower in south Gran Canaria, but…
In general, the summer is a slower period that the winter for property sales in south Gran Canaria. This is because the winter is high season in many areas that cater to northern European visitors and property owners, and because summer is the traditional Spanish holiday period.
That said, you can sell property successfully in south Gran Canaria during the summer. There are less competing listings and estate agents are not as busy as they are in the peak winter season.
At Cárdenas Real Estate, we even offer specialist summer viewing trips for Gran Canaria property buyers.
Understanding Gran Canaria's Market Dynamics: You target market
Each town and resort in south Gran Canaria has a different visitor and resident profile. The best time to sell a property varies depending on who is most likely to buy it, when they are most likely to be on the island. For example, in local areas like El Tablero and San Fernando, the real estate market is busy all the time, with a dip in July and August when many locals, and estate agents, are on holiday.
In areas like Arguineguín and San Agustin, with large numbers of Norwegian and Swedish property owners respectively, the winter season is the busiest for property transactions. Other resorts, like Puerto Rico and Playa del Inglés, attract different nationalities at different times of year.
At the luxury end of the south Gran Canaria property market, timing is less important because many buyers are willing to travel to view the right property no matter when they are listed.
A quality market study is more important than timing
Getting the timing right when you sell a south Gran Canaria property is useful but it is not a magic bullet. It is far more important to get a good valuation and marketing study from a local property expert.
Make sure that the following points are covered.
The initial sale price is vital as an accurate valuation increases the number of viewings and the confidence that buyers and their estate agents have in the property.

Using a quality estate agency that lists your property on portals across Europe also improves the chances of a sale at any time of year.

It is also essential to have your property listed in the Gran Canaria multi-exclusive system so that all the quality estate agents on the island can market it to their buyers.

Of course, quality images, video, 3D plans and accurate descriptions in multiple languages help as well. All quality estate agents should offer these as standard.
At Cárdenas, we offer all of the above and we have the most experienced and best-qualified real estate sales team in south Gran Canaria.
A successful sale depends on making sure that the largest number of potential buyers as possible know that the property is for sale. The time of year is just one of the factors that you must consider and it is by no means the most important.
If you are planning to sell a south Gran Canaria property, please get in touch with us here at Cárdenas Real Estate. We offer a free valuation and market assessment of your property, including a professional opinion on the best time of year to list. Our professional real estate team is always available, no matter what time of year it is.