10 Aug 2017
La Lajilla Beach In Arguineguín Closes For 6 Months
Published in News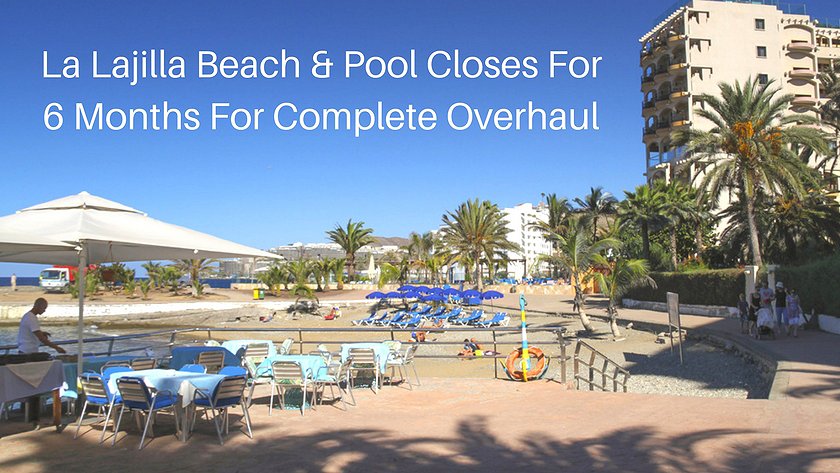 Arguineguin's La Lajilla beach and natural swimming pool closes next Wednesday and will remain off-limits for six months due to renovation work. The work is phase one of a larger project to refurbish the entire stretch of the coastal path that runs from Arguineguín to Anfi del Mar. It has taken over 20 years and a lot of effort by local and Canarian authorities to get this improvement work cleared by Spain's Central Authorities. The work at La Lajilla and the surrounding area, known as Costa Alegre, has a budget of €800,000, of which €500,000 comes from the Spanish Government and €300,000 from the Canarian Government. The work will go on at the same time as improvements to the roadside path that connects Arguineguín to Patalavaca. In six months time, La Lajilla will have an improved coastal boulevard, a solarium platform for sunbathing, a 250 square metre terrace made of wooden decking, sunbeds, a kiosk serving food and drink, and bathrooms. The improved Boulevard will be six metres wide and include green areas. Other behind the scenes work will improve the coastal defences, channel the Costa Alegre Barranco, and improve drainage and street lighting along the Boulevard. The local Mogán authorities hope that the improvement will allow Costa Alegre to get Blue Flag status once the work has finished.
Future work along the Arguineguín coast
Phase two of the project will modernize the section of coast between Costa Alegre and the Sunwing Hotel and La Carrera beach. It has a budget of €1.8 million and includes a new breakwater built out into the sea to protect the coast from erosion. A third phase, which has not yet been budgeted for, will improve the section of waterfront between La Carrera beach and the Green Beach hotel. Once completed, this work will give the whole Arguineguin coast a boost and make it much easier and far more pleasant to walk between the town and the beaches along the coast. For more information about Arguineguín, see our detailed Arguineguin Property Area Guide.