25 Sep 2015
Carolina Garcia Chagrin is interviewed about the PGO of San Bartolomé de Tirajana - Newsportal Infos-Gran Canaria
Published in Cárdenas in the news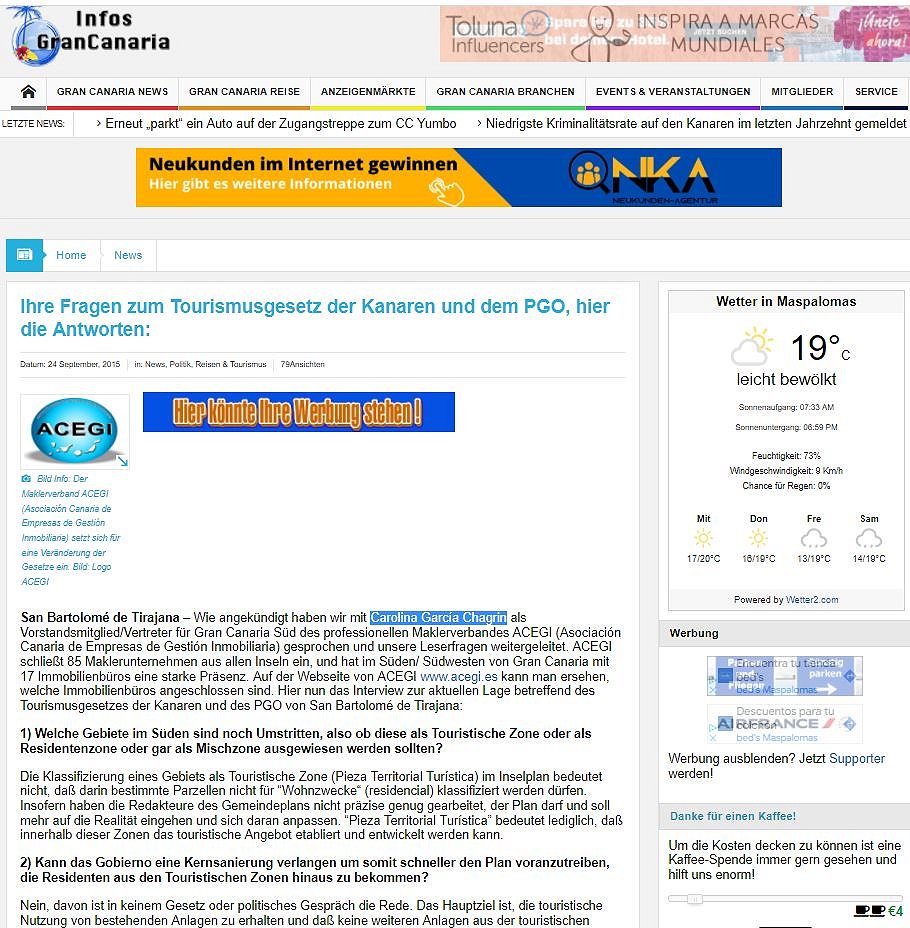 The news portal Infos-Gran Canaria, one of the most important in the Canary Islands in German language, interviews Carolina García, managing director of Cárdenas Real Estate, as board member/representative for Canarian Association of Real Estate Management Companies ACEGI (Asociación Canaria de Empresas de Gestión Inmobiliaria).
In the interview, Infos-Gran Canaria covers all the important aspects of the current situation regarding the Canary Islands Tourism Law and the PGO of San Bartolomé de Tirajana.
You can find the complete interview here.