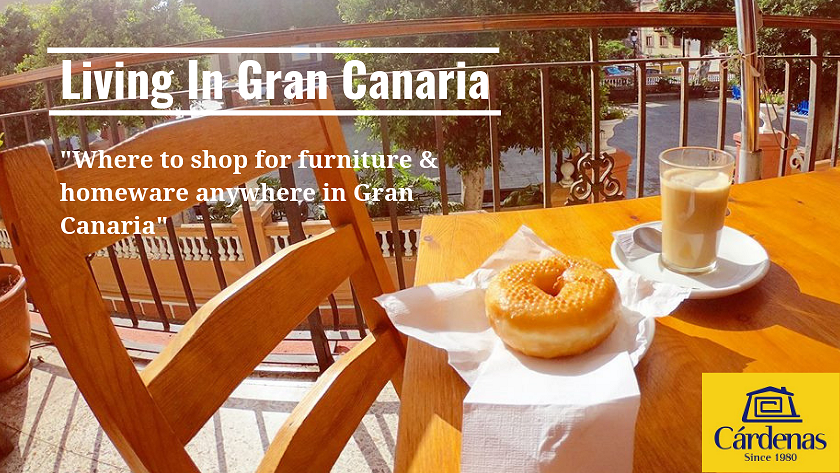 While many of the Gran Canaria's large furniture shops are in Las Palmas and along the motorway, the south has some excellent options.
Muebles Pepe Jesus has shops in San Fernando and Vecindario and a warehouse store in the  Poligono Industrial de Arinaga. It sells a range of good value furniture and furnishings and household electronics.  You can't miss Pepe Jesus' delivery lories because they are all bright pink!
Rocasa is an excellent option for all household goods, small kitchen appliances and even small items of furniture. It has shops in San Fernando, Arguineguín and Vecindario.
Another quality Arguineguín option is local shop Muebles Baez. It sells mattresses as well as a good range of indoor and outdoor furniture. It offers a 5% discount of everything except electrical goods to Cardenas Club members.
For original decorative items and lamps, visit El Verol in Arguineguín. Cardenas Club members get 5% off craft items and 10% off other items.
In Vecindario, Famaliving has a good range of chairs and sofas.
For budget decor and small items, visit the huge Almacén China Bayamón in El Motor Grande inland from Puerto Rico.
Furniture & homeware shopping: The rest of Gran Canaria
Gran Canaria's IKEA, in the La Estrella retail park next to the motorway in Telde, has a huge selection of flatpack essentials as it does everywhere in the world. It delivers (for a fee) and also offers an assembly service if you'd rather be on the beach than fiddling with Allan keys.
Close to IKEA you also have the vast Leroy Merlin. It sells everything from garden furniture and plants to building supplies such as timber and tiles plus a good range of home furnishings such as lamps, curtains, carpets and wall art. There is also a Leroy Merlín in Tamaraceite close to Las Palmas.
For an original selection of interior and garden furniture, stop off at Rincones. It's just off the GC1 motorway on Calle Pescador right next to the IKEA warehouse where IKEA used to be. Rincones sells excellent wooden and bamboo furniture imported from Asia and is a good place to look for a feature piece.
There's a Euromuebles store and a couple of other large furniture stores between Rincones and old IKEA.
Further north, the DIY and decor hyper store Bricomart is located in the El Mirador shopping centre next to the motorway just before you reach the
The Las Terrazas shopping centre just over the road has a large JYSK furniture store with a good selection of Nordic-style wooden furniture.
Another useful option is the huge Conforama store in the new Los Alisios shopping centre in Tamaraceite just west of Las Palmas.
Luxury furniture shopping in Gran Canaria
El Corte Inglés in both Mesa y Lopez street and next to the Siete Palmas mall has an excellent selection of high-end furniture. It also stocks dishware, cutlery, home decor and almost anything else you could ever need to decorate a home in Gran Canaria.
For one-off pieces, the area of Triana between The main shopping street and Primero de Mayo has lots of small furniture shops and decor boutiques.
Gran Canaria furniture power tip
Most furniture shops in Gran Canaria deliver within a few days of purchase unless the item you buy has to be shipped from Spain. Shipping can take as long as three months so if you want to use your furniture immediately, always confirm that the items you buy are in stock on the island.