11 Mar 2020
Gran Canaria Property Area Guide: El Tablero
Published in Buyer tips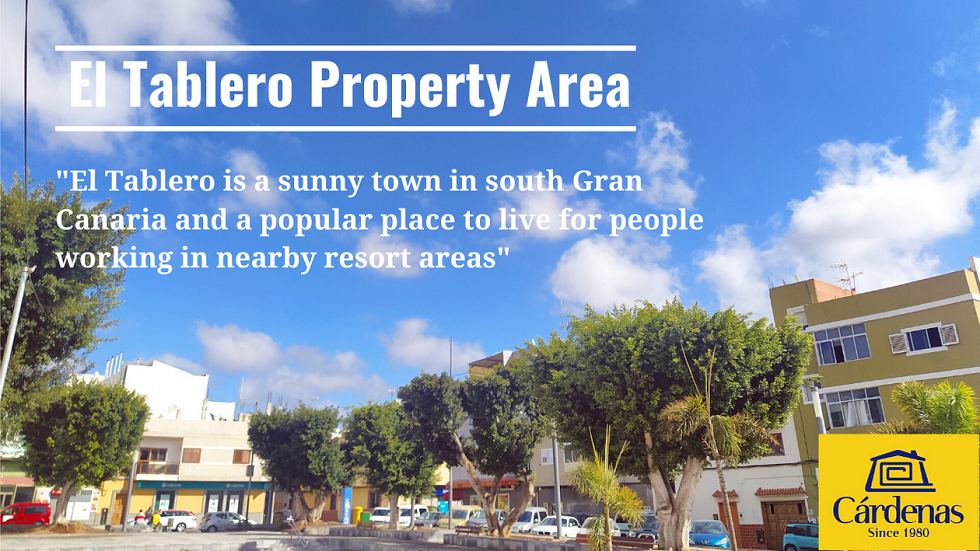 El Tablero is a sunny town in south Gran Canaria that is a popular place to live for people working in nearby resort areas.
Where in South Gran Canaria is El Tablero?
El Tablero town is in San Bartolomé de Tirajana municipality in south Gran Canaria. It is 55km from the capital city Las Palmas and just a few kilometres from the beaches and tourist resorts of Playa del Inglés and Campo Internacional in Maspalomas.
The town is just inland from the motorway and sits up on a flat zone that gave the town its name.  El Tablero has warm, sunny weather throughout the year. It is a sunny town which has seen considerable development in recent years. It now has a modern shopping area and a growing number of quality local restaurants.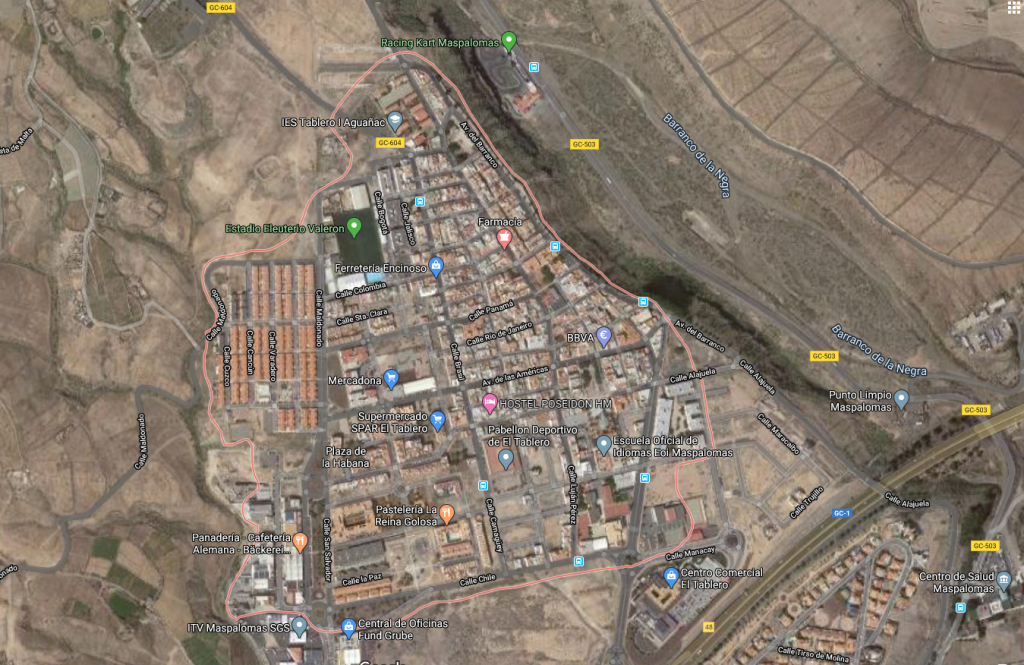 El Tablero property area in south Gran Canaria
Why is El Tablero a Gran Canaria property hotspot?
As a residential area close to south Gran Canaria's Costa Maspalomas touristic zones, El Tablero is popular with people who work in the resorts.   It is also in demand amongst foreign residents and even holiday home owners who want a local property.
El Tablero offers all the services and amenities of a modern  Spanish town, including the outdoor El Tablero Shopping Centre opened in 2013. It is within easy reach of south Gran Canaria's beaches via public transport or a car.
What's in El Tablero?
The town is mostly low rise residential buildings and town houses separated by wide streets. As a local town, El Tablero has municipal facilities such as a school, sports hall and bus station. It also has a large church, open plaza with local cafes, and an activity park. About 6000 people live in El Tablero.
Until tourism took off in Maspalomas and south Gran Canaria, El Tablero was a small town for people who used to work on the surrounding tomato farms.
Property in the El Tablero area
Most properties in El Tablero are flats in low-rise buildings although there are also terraced houses and even some detached villas on the outskirts of the town.
A one-bedroom property in El Tablero sells for between €100,000 and €140,000. A two-bedroom property for between €120,000 and €260,000. A family houses sells for between €199,000 and €385,000.
Cárdenas Real Estate
Please feel free to contact us if you have any questions about property in El Tablero, or Maspalomas and San Bartolomé de Tirajana in general.