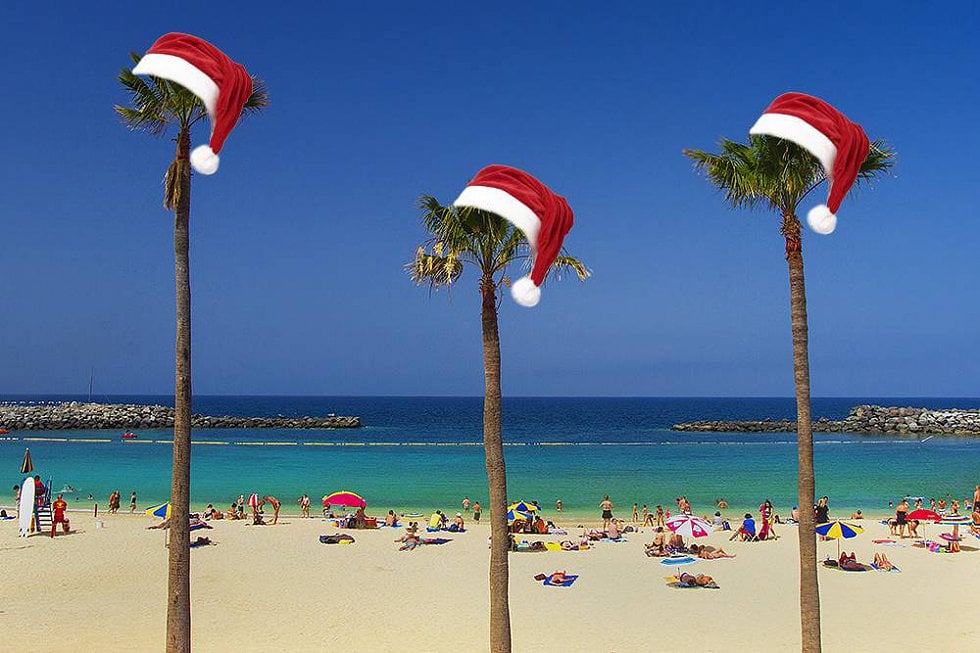 Happy Christmas from the whole Cardenas team here in the sunny south of Gran Canaria. We hope you've had as busy and fun year as we have and are looking forward to a holiday break.
The weather forecast for Christmas Day in Gran Canaria this year is a sunny and pleasant 22ºC. Everyone will be tucking into their traditional Christmas meals without having to wrap up. Some will even picnic on the beach on the 25th. Of course Christmas wouldn't be Christmas without a bit of snow and this year we can look west towards Tenerife and see plenty of of it on Teide volcano.
The Cardenas team are like a microcosm of Christmas in Gran Canaria: With staff from all over Europe the Cardenas Christmas starts on the evening of the 24th when the Canarians have their traditional Christmas meal and goes on all day on the 25th. In Gran Canaria the kids traditionally don't get their presents until Kings Day although most get a visit from Santa Claus.
If you are in Gran Canaria this Christmas look out for traditional Belenes or nativity scenes all over Gran Canaria: Look closely as Canarian belenes always have a surprise: There's one figure, always a man, doing something you wouldn't expect to see. Look closely, he's always there.
Happy Christmas and New Year and see you in 2014 in Gran Canaria.