11 Jan 2018
Maspalomas Carnival 2018 Dates & Highlights
Published in News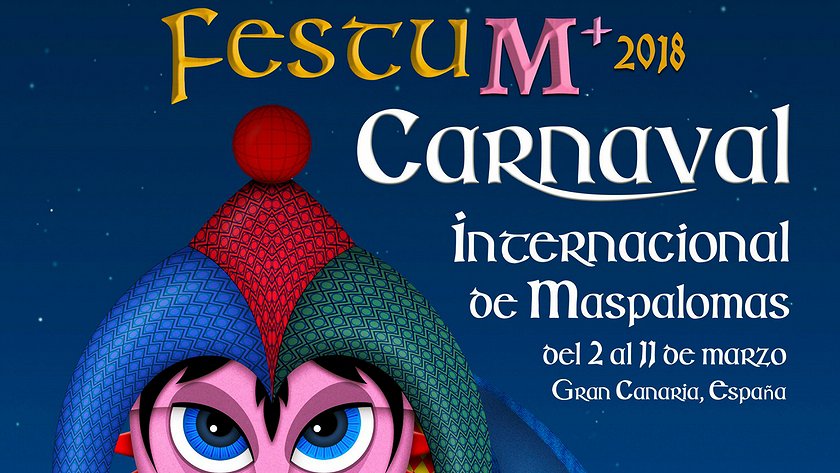 The Maspalomas carnival 2018 starts on March 2nd and goes on until March 11. It is called the "FestuM+" and this year's theme is "The Middle Ages".
The Maspalomas carnival 2018
This year's main events are... The Carnival Queen Gala on March 3rd in the Yumbo Centre. The Drag Queen Gala on March 8th in the Yumbo Centre. The main Carnival Parade on March 10th in Playa del Inglés. It starts at 17.00 and the party goes on late into the night at the Yumbo. The Burial of the Sardine procession on March 11. The official program will be published here on the Maspalomas website. You can also follow updates on its Facebook page.
Carnival traditions
Maspalomas also hosts a more traditional carnival event on February 28th. It's at the Maspalomas Cultural Centre on Av. de Tejeda, 72, in San Fernando. It features local folkloric music as well as carnival food such as carnival pancakes.
The Mogán Carnival 2018
The Mogán carnival 2018 is from the 20th to the 25th of February and its theme is "Comics and Superheroes". As soon as the Mogán municipio announces its definitive carnival schedule, we'll let you know on our Facebook page. [embed]https://www.youtube.com/watch?v=d6TX0m3YblQ[/embed]