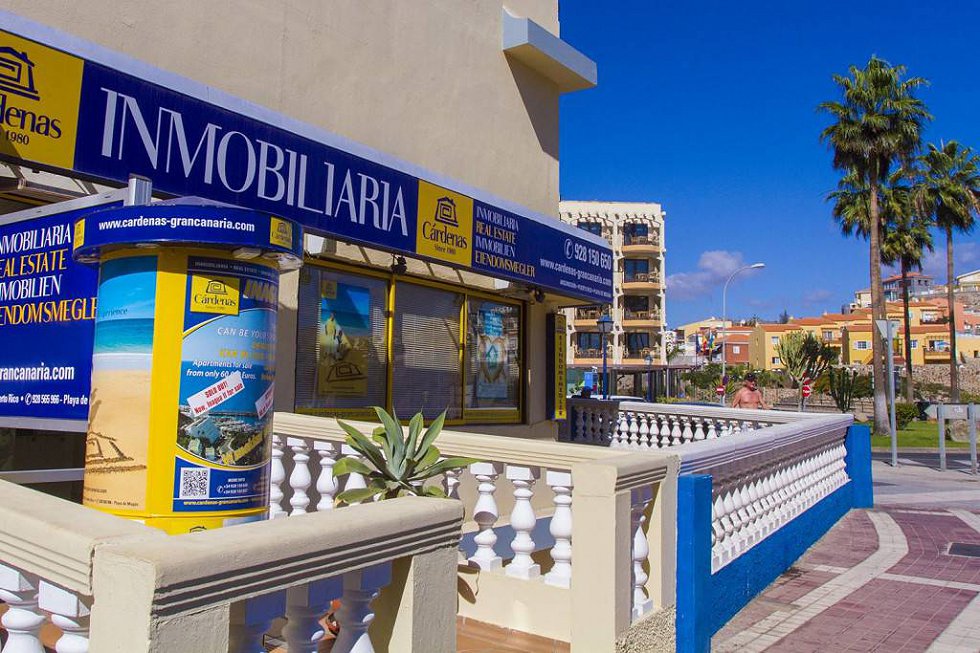 For those of you who are looking for a special place to enjoy a unique atmosphere and a mouth watering culinary experience look no further than "
Los Guayres" restaurant, located next to the highly awarded "Cordial Mogan" hotel situated in the picturesque village of Puerto Mogan.
The restaurant is
one of the most demanded gastronomic places in the Canary Islands and will not disappoint.
The spacious restaurant is warm & welcoming, offering indoor & outdoor dining areas. The soft lighting and graceful Canarian rustic decor offers an ambience of elegance, comfort and relaxation. Not only is it the perfect setting for a special meal but the quality of service, ingredient freshness and the eye catching food presentation is next to none.
Head chef, Alexis Alvarez who was born in Gran Canaria is a deep admirer of traditional Canarian cuisine
. He is proud to have respected the gastronomic tradition of the land where he was born and has combined this with his eagerness to innovate to form a menu full of dishes that have received high recognition from cosmopolitan "gourmets". Those entering Alexis kitchen in "Los Guayres" will surely find a constant supply of fresh local produce including coriander, cumin, mojo creams, leaks, cinnamon, lemons, mango and he also personally selects the fresh fish for his menu.
Menu examples:
Avocado with warm king prawns sprinkled with parsley selection of vegetable crisps and piquant Canarian mojo sauce. Crisp goat cheese with tomato marmalade, leek and truffles vinaigrette. Sauteed center fillet of golden Grouper with mushroom sauce and leek. Oven baked tender lamb served with a Canarian Salmorejo sauce, assorted vegetables and creamed mashed potatoes. Mousse of gofio with a fresh goat cheese sherbet. Templated chocolate cake with homemade vanilla ice cream. Selection of cheeses, coffees, cigars, rums, cognacs and an extensive wine menu. ----------- Opening hours: Tuesday to Saturday from 19.00 to 22.30 hours Phone reservations: 928 724 100