20 Oct 2014
Tauro beach in south Gran Canaria  gets a complete overhaul
Published in News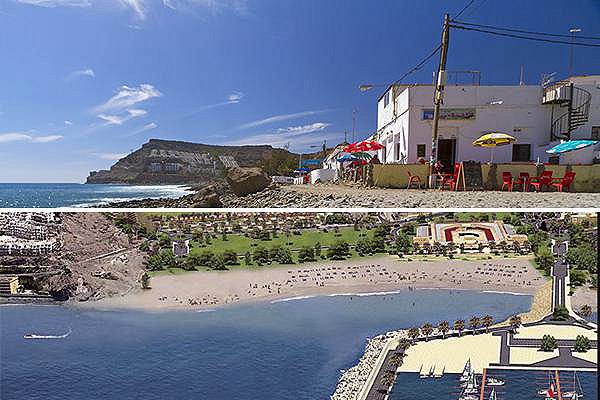 While the laid back scene at Tauro's beachfront bars will be missed by many residents and locals, it's is about to get a €55m overhaul from the Santiago Cazorla company.
With a marina, sandy beach, large green spaces and seaside restaurants, Taura is set to be one of south Gran Canaria top spots.
The plans are for a 322-berth marina, 18,000m² of green space, car parks and  1,700m² of restaurants, cafes and shops.
For environmental reasons Santiago Cazorla plans to put the marina right by the protective dyke at Amadores beach. It will also provide the shelter needed to protect the sand on the new beach. Also included in the plans is a walkway connecting Tauro to Playa del Cura.
Santiago Cazorla admits that work won't start for a year due to paperwork but expects the marina to be operational in 2016.