11 Jul 2015
Tauro Development Plans Create New Gran Canaria Property Hotspot
Published in Buyer tips, News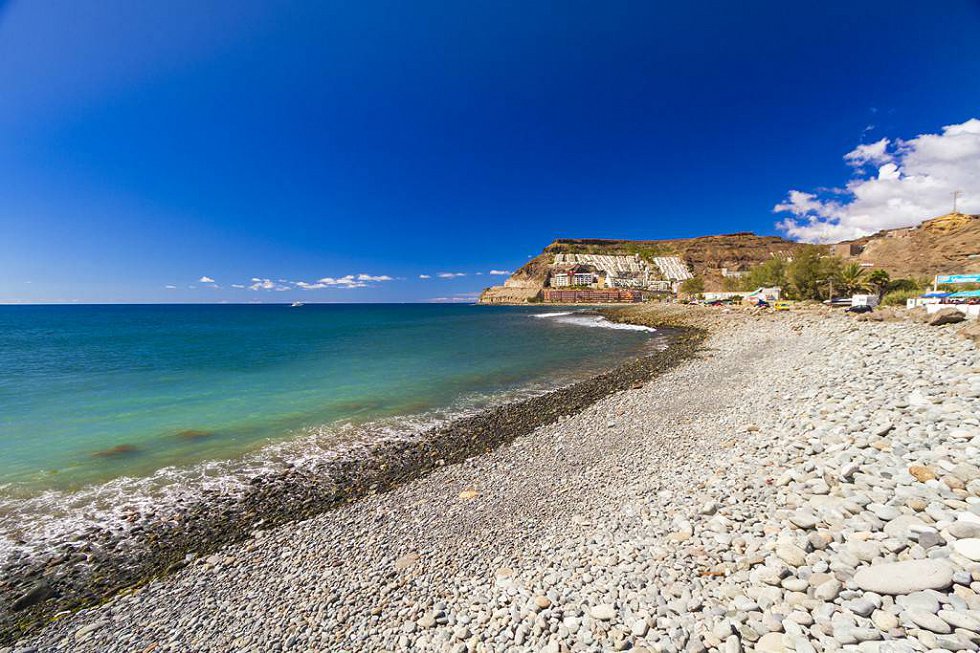 Timeshare and tourism company Grupo Anfi has announced that it will create a sandy beach at Tauro before the end of 2015.
The news will boost demand for property in Tauro and next-door Playa del Cura and we expect a surge of interest in Gran Canaria's newest property hotspot.
The new sandy beach (expected to be made from imported white sand from the Caribbean) will cost six million euros and be 300 metres long and 50 metres wide.
It is just stage one of Grupo Anfi's Tauro project; In the medium term, it plans a 400 berth marina, a series of hotels with 7,500 beds, an 18,000 square metre shopping area and a seafront promenade linking Tauro and Amadores beaches.
The development of Tauro's coastline suggests that it will become south Gran Canaria's property hotspot. Right now, it is an excellent area in south Gran Canaria to consider as prices can only rise as Grupo Anfi begins development.
About Tauro and Playa del Cura
Tauro town, in the valley just west of Amadores beach and Puerto Rico resort, is a place for peace and comfort with the additional benefit of first-class golfing facilities at Tauro Golf.
Tauro town's quiet and verdant streets contain apartments, villas and bungalows, many of very high standard. The impressive Anfi Tauro project next door includes a 9- and 18-hole golf course with beautiful lakes and green areas.
Playa del Cura, just west of Tauro, lies in a peaceful bay at the end of the Tauro valley. It is about 10 minutes drive from Arguineguín and is halfway between Puerto Rico and Puerto de Mogán.
The area's hillside properties are valued for their great views of the ocean and the bay and the resort has a small shopping centre with a supermarket and a few restaurants and bars. Playa del Cura beach is sandy, and beautiful Amadores beach is just a short drive or a nice coastal walk away.
Playa del Cura can only benefit from the new development at next door Tauro and we expect increased interest in property in the resort.
Interested in Tauro or Playa del Cura Property?
The development of Tauro means that the existing residential property in Tauro Valley is now an excellent investment opportunity.
As south Gran Canaria's most experienced property specialists, we are ready to advise you about taking advantage.
Cardenas Real Estate are south Gran Canaria's largest and most experienced property specialists and have an excellent selection of property in both Tauro and Playa del Cura on our books.
As members of the BOICAN shared database, we can also show you almost every for sale property in both Tauro and Playa del Cura.
Contact us for a no-obligation consultation. Our property team, the best qualified and trained in Gran Canaria, speak nine languages and are ready to help.