22 Dec 2015
Christmas Lottery / Lotería de Navidad / Julelotteri / Weihnachtslotterie 2015
Published in News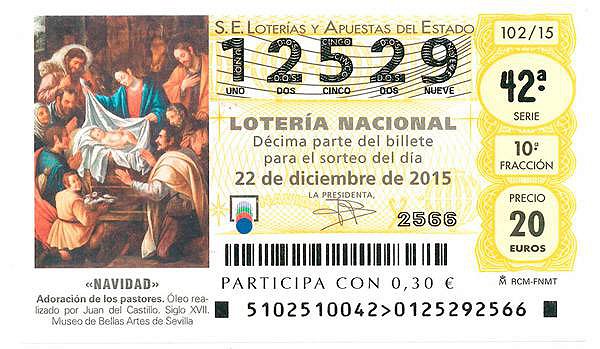 http://www.laloterianavidad.com/comprobar-loteria-navidad/?numero=12529&premio=20
Christmas Lottery
It is a great pity, but this time our number "12529" has not been prized. We wish you much luck, health and love for you and all your family and friends. HAPPY NEW YEAR! Carolina García Chagrin and all the Cárdenas Team.
Lotería de Navidad
Lo sentimos pero esta vez nuestro número "12529" no ha sido premiado. Le deseamos mucha suerte, salud y amor para Vd. y toda su familia y amigos. ¡FELIZ AÑO NUEVO! Carolina García Chagrin y todo el equipo de Cárdenas.
Julelotteri
Vi beklager, men denne gang er vaart nummer "12529" ikke blitt trukket. Vi ønsker Dem hell, sunnhet og kjælige hilsner Dem, deres familie og venner. GODT NYTT ÅR Carolina García Chagrin og hele Cárdenas Team.
Weihnachtslotterie
Leider hat unsere Nummer "12529" kein Preisgeld bekommen. Wir wünschen Ihnen, Ihrer Familie und Freunden sehr viel Glück, Gesundheit und Liebe. ¡FRÖHLICHES NEUES JAHR! Carolina Garcí­a Chagrin und das ganze Cárdenas Team.