30 Dec 2020
New Luxury Villa & Hotel Development At Monteleon In Gran Canaria
Published in Buyer tips, News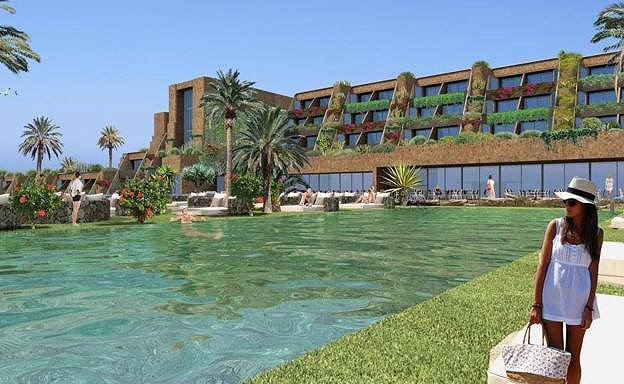 The Del Castillo family plans to invest 25.2 million euros in a luxury villa and hotel project called the Monteleón Canyon Spa Conference & Sport in the exclusive Monteleón area of south Gran Canaria.
The first phase of the project includes a 154 room hotel, 37 independent suites with outdoor jacuzzis with leisure pool and spa facilities, and 14 one-storey villas of 150 square metres intended for holiday rental. This phase of the project will be completed over four years. A second phase will add professional-standard sporting facilities such as a large gym,  Olympic pool, tennis and paddle tennis courts and a golf driving range.
The high-end development is designed to host conferences and business meetings and includes a helipad for guests who want to travel directly from Gran Canaria airport. Promoter Fernando del Castillo said the project was of significant interest to the island as it diversifies its touristic appeal away from mass resort tourism. Monteleón is a luxury residential enclave on a hillside overlooking Campo Internacional and the resort areas of Maspalomas in south Gran Canaria.
Monteleón property is set in a quiet rural area at 400 metres above sea level, but is just a few minutes' drive from the quality restaurants and facilities of Meloneras and Maspalomas. It is one of Gran Canaria's most exclusive and desirable property zones as there are only a limited number of villas and homes.
Monteleón is an area that we at Cárdenas Real Estate know well as specialists in the south Gran Canaria luxury property market. We also own a property in the area and are members of the neighbourhood Association. Our 40+ years of experience mean that we are well informed about the very best and most exclusive property on Gran Canaria.