10 Oct 2022
Our Arguineguín Office Is Now Reopen And Energy Efficient
Published in News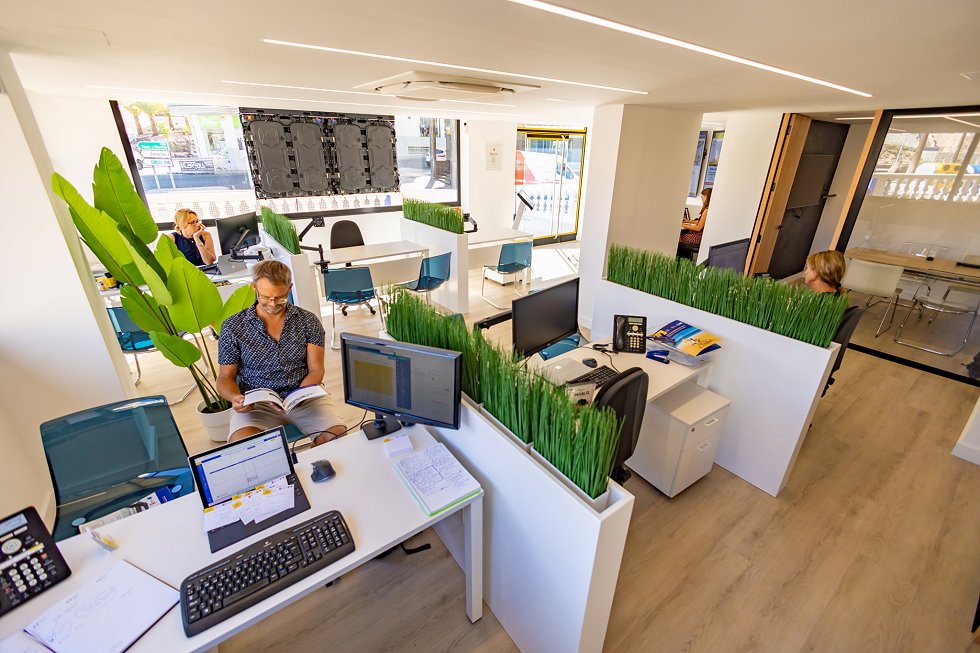 The Cárdenas Real Estate office at Calle La Lajilla 2, by the Arguineguín Whale Tail roundabout, is now back open after a refurbishment.
The office has been our flagship for many years and was in need of a refresh. However, rather than just give it a quick coat of paint we decided to do a full redecoration.
The new office is now much more open and welcoming and we have put in a lot of thought and effort to make it as energy efficient and sustainable as possible. Our new advertising panels are LED-screens with high energy efficiency ratings and they switch off automatically at night.
The office now has a climate control system which maintains the office at a comfortable temperature and humidity with the minimum of energy expenditure.
We have also moved to a plastic-free office using glass bottles and glasses, and cloth and paper bags. Instead of maps and flyers we now have one brochure for buyers and one for sellers, both printed on high quality, recyclable paper that makes them far less likely to end up in a dustbin. All paper waste is now shredded to make it as recyclable as possible.
Read more about our corporate responsibility policy.
When you are in Gran Canaria, please feel free to pop into the office for a look and to ask any property-related questions you have. The office is new but our commitment to service and client satisfaction hasn't changed at all.