12 Apr 2021
Gran Canaria Highlights: Walking to the Iconic Patalavaca Cross
Published in Living in Gran Canaria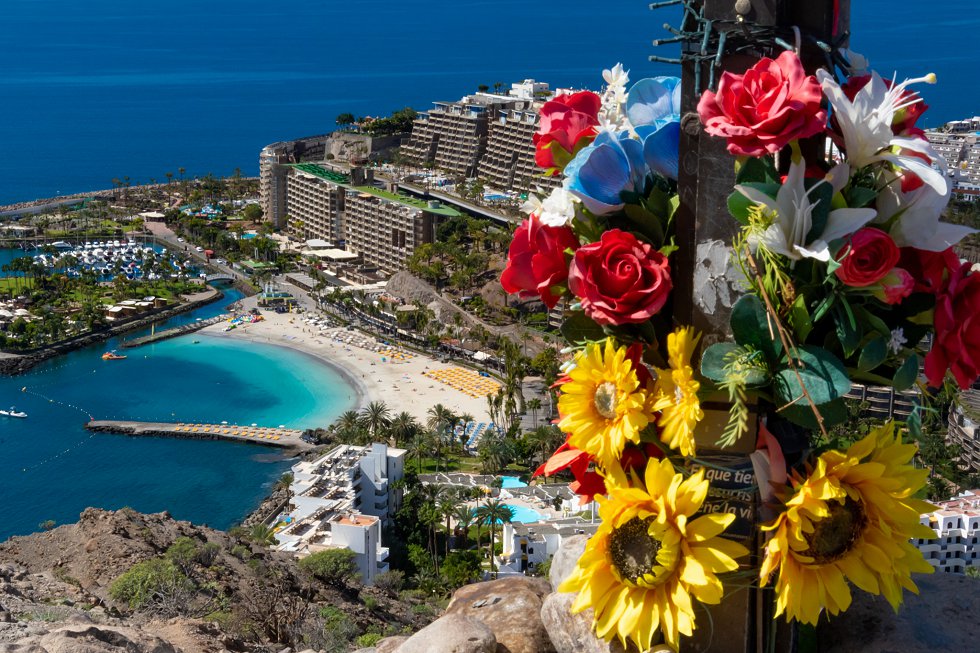 Almost every hill and mountain in Gran Canaria has a large cross at the top and the one on the cliff edge above Patalavaca beach is one of the most visited by foreign residents and visitors in Gran Canaria.
The cross is visible from Patalavaca and Anfi beaches and is easy to reach along the network of dirt trails that criss-crosses the hills in south Gran Canaria.
How to get to the Patalavaca cross
The quickest route is to walk directly uphill towards the cross from the car park just behind Patalavaca beach. However, this route is steep and the trails are rough and narrow. It is easier to take the longer trail back from the car park up the valley. It's a longer walk but the climb is much gentler as you walk along the spine of the ridge rather than straight up its side.
Once you reach the cross you'll find a box with notebooks for messages and often a few small bottles of water. The cross is decorated with solar-powered lights and flags from many countries. There is still space for a few more but please use cloth ones rather than plastic.
The view is spectacular with the whole coast from Arguineguín to Anfi in front of you and the Gran Canaria highlands behind.
The return walk is along the same path, or you can head towards Anfi del Mar along a narrow trail that starts right by the cross.
Who can walk to the Patalavaca cross?
This walk is straightforward if you take the longer route and anyone who is moderately fit can do it. However, bear in mind that there is no shade along the way and that south Gran Canaria gets very hot. Take plenty of water and start walking early in the morning, or late in the evening.
Once you arrive close to the cross, the ridge gets a bit steep with drop-offs on both sides. It may be a little scary for people with vertigo but it isn't dangerous.
This is a great little walk with a fantastic view at the end and is one of the things that many Gran Canaria visitors do every year. 
If you visit the Cruz de Patalavaca, let us know by tagging us on Instagram!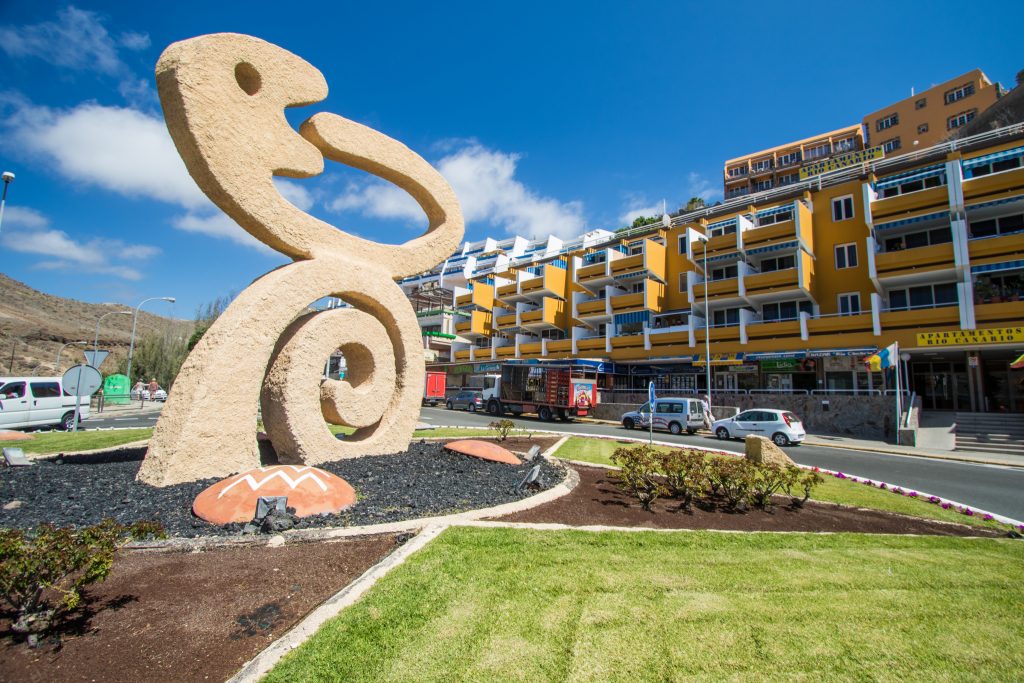 The walk to the Patalavaca Cross starts just behind the car park by the Patalavaca roundabout