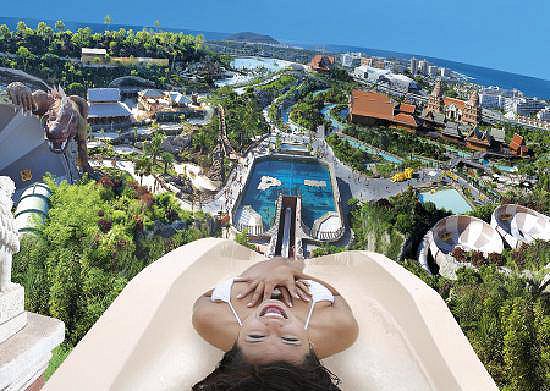 The Kiessling family from Tenerife, owners of the Loro Parque zoo and Siam Park water park, have announced two huge investments in Gran Canaria. They plan to build an aquarium in Las Palmas and Europe's biggest water park in Playa del Inglés.
While the Kiesslings first expressed interest in Gran Canaria a few years ago they have now negotiated land purchases and concessions that allow both the water park and the aquarium to go ahead. Work on both projects begins in 2014.
The aquarium, called "Poem to the Sea" and located in the port, is to be a huge attraction for the capital Las Palmas. While it is already a popular cruise ship and day trip destination, and a growing winter city break destination, a world-class aquarium is a much needed boost for the city. With a budget of 80 million euros it gives the city a major attraction with a wide range of marine creatures, including squid, sharks, rays and local fish, on display. The 10,000 square metre aquarium site is close to the El Muelle shopping centre and the cruise ship dock.
The final project may also include a new hotel. Siam Park Gran Canaria The Siam Park Gran Canaria water park, set to be Europe's largest, will be unmissable thanks to its location right at the entrance to Playa del Inglés resort. The Kiesslings plan to invest 60 million euros on the 178,000 square metre site and to generate 200 full-time jobs.
Between the two investments the Kiesslings plan to spend almost 150 million euros in Gran Canaria. Together they make Gran Canaria an even more attractive tourist destination and are a huge boost to the economy. Gran Canaria just gets better and better!